---
Posts: 25399
Joined: Dec 16th, '10, 15:12
A young Samoa Joe
Hold #712: ARM BAR!

Upcoming Reviews:
FIP in 2005
ROH Validation
PWG All-Star Weekend V: Night 2
DGUSA Open the Northern Gate
CHIKARA Hot Off the Griddle
---
a c'mon, we know Joe is from california, but he's still samoan. This kid looks like Bobby Hill.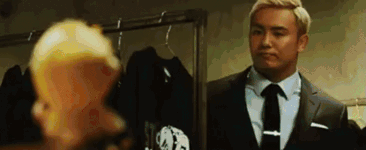 ---
Oh wow! Haha, I thought this one was kind of easy. It's not Joe...
---
Was waiting for Lynas to chime in, he usually nails these...

But I'll throw a hint, unlike Chubby Little Gargano, this dude is still a hoss. He was active two weekends ago for that awesome wrestling weekend we had...
---
I wasn't sure this was WALTER, but now I am.
---
---
---
---
Stop staring, that's WALTER.
Young Green Haired WALTER was known as Gha-Cha-Ping in Japan!
---
Who is online
Users browsing this forum: No registered users and 7 guests