WWE Night of Champions 2011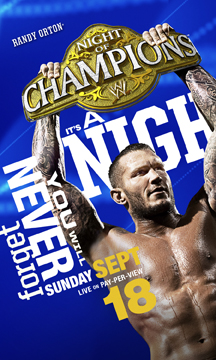 By Big Red Machine
From September 18, 2011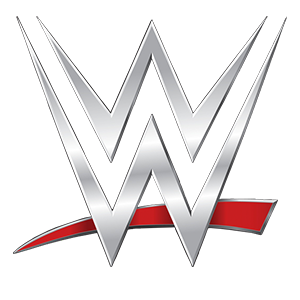 WWE Night of Champions 2011 (9/18/2011)- Buffalo, NY

R-TRUTH & MIZ'S ENTRANCE- LOVED IT! This is a great way to merge the old babyface R-Truth and the new heel R-Truth. I also popped for him using the Suntan Superman nickname.

WWE WORLD TAG TEAM TITLE MATCH: Air Boom (Kofi Kingston & Evan Bourne)(c) vs. The Miz & R-Truth- 5.5/10 (I would have given it 6, but one thing in this match really bothered me: It was a pretty good opener in terms of in-ring action, but I really didn't like the bayfaces cheating. I think that they could have gotten the whole "there is a conspiracy against us, and here is evidence" thing over without having the babyfaces cheat. To be more clear, my complaint is that there was no actual tag made between Kofi and Bourne... and they both knew that. Bourne did something that heels do to cheat. As babyfaces, Evan and Kofi should not be doing this. It would have been much better to have an actual tag made which the referee heard, but then not have him hear the tag between The Miz and R-Truth. This does the same thing (gives Miz & R-Truth a valid point) while still keeping the babyfaces pure. As for the DQ finish... I would have had the babyfaces win by a roll-up here, then have rematch on TV with even more refereeing mistakes and the DQ in that match.
Also, you can add The Miz to the list of people who can pull off a snapmare driver much better than Daizee Haze.

STRIKER INTERVIEWS R-TRUTH & THE MIZ- Good.

WWE INTERCONTINENTAL TITLE MATCH: Cody Rhodes(c) vs. Ted Dibiase Jr.- 6/10

CHRISTIAN & SHEAMUS STUFF- boo. I just got into Sheamus as a babyface, so I'm not happy with him jumping Christian from behind.

WWE UNITED STATES TITLE MATCH: Dolph ZIggler(c) (w/Vickie Guerrero) vs. Jack Swagger vs. Alex Riley vs. John Morrison- 6.75/10. LOVED IT! They used the Swagger-Ziggler rivalry perfectly here!

STRIKER INTERVIEWS MARK HENRY- good

STRIKER INTERVIEWS VICKIE- Good stuff.

WORLD HEAVYWEIGHT TITLE MATCH: Randy Orton(c) vs. Mark Henry- 7.75/10. OUTSTANDING psychology here! I LOVED this match! AWESOME post-match promo by Mark Henry, too! The best one he's ever cut (right after his best career match. Great night for Mark).

JOHNNY ACE SEGMENTS- Great. Pulling out his phone and texting someone after Punk annoyed him was a great little touch.

WWE DIVAS TITLE MATCH: Kelly Kelly(c) (w/Eve Torres) vs. Beth Phoenix (w/Natalya)- 4.25/10. I didn't like the spanking spot and I didn't like Nattie screaming like a little girl while Eve was wailing on her. I also hated the finish. It was the same thing as last month... but in Beth's hometown this time! They needed to give Beth the clean win here in order to keep her credibility.

WWE TITLE MATCH: Alberto Del Rio(c) (w/Ricardo Rodriguez) vs. John Cena- 8/10. Del Rio didn't take much damage from Cena, but just the sound of his shoulder hitting the ringpost made believable for me. OUCH. One thing I have to criticize in this match, though, was the instant replay. They just had terrible timing. One of them caused us to miss a tease of an Attitude Adjustment, and the second one actually caused us to miss an Attitude Adjustment.
Cena stealing Del Rio's car was a little play off of Cena criticizing Del Rio for not knowing anything about the cars. Is stealing wrong? Yes. So why am I okay with Cena doing it? Because he intended to return it, and was just doing it to get in Del Rio's head. It is one of those things that I am willing to overlook because it is wrestling and it makes sense in the angle (yeah, I know it seems weird coming from me, but it just felt right).
NO DISQUALIFCATION MATCH, AND IF TRIPLE H LOSES, HE IS NO LONGER COO OF THE WWE: Triple H vs. CM Punk- 8.5/10 Okay. I don't get it. R-Truth and Miz blamed Triple H for keeping them down. Why did they go after Punk, just to drape him over Triple H? And if they did that, why did R-Truth break up Punk's pin on Triple H later on? I guess that I can accept that they are kayfabe crazy, but I think that is an extremely crappy waste a good angle. I did like them going after the ref (it also bought time for Punk and Triple H to believably recover), but I didn't like the ref blocking Miz's punch and punching Miz. Referees should never get the better of a wrestler. EVER. I liked the interference by Nash a lot. Anyway, Johnny Ace has now been outed as a heel, which should lead to some interesting stuff.

Overall, a great PPV from WWE.