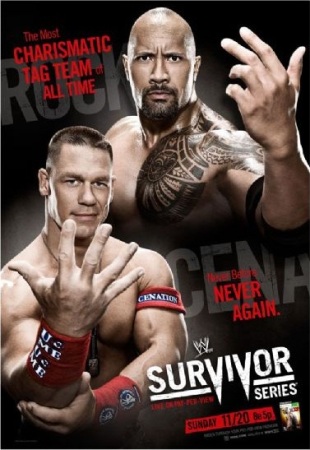 By Big Red Machine
From November 20, 2011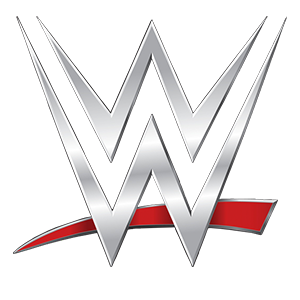 WWE Survivor Series 2011 (11/20/2011)- New York, NY

WWE UNITED STATES TITLE MATCH: Dolph Ziggler(c) (w/Vickie Guerrero) vs. John Morrison 6.5/10. The crowd really doesn't care, though. They want Ryder!

ZIGGLER-RYDER BRAWL- Good, but it also just shows how stupid WWE was for not booking Ryder vs. Ziggler tonight.

LUMBERJILL MATCH FOR THE WWE DIVAS TITLE: Beth Phoenix(c) vs. Eve Torres- 2/10. Without the finish, I would have given this a dud. This was terrible. Not exciting, not interesting, they didn't use the stip in any sort of meaningful way, the crowd was dead... just awful. The thing I popped the most for, aside from the finish, was AJ throwing Beth Phoenix back into the ring.

PUNK & OTUNGA BACKSTAGE- okay

THE ROCK PROMO- okay. IMO, it dragged on for way too long.

10 MAN SRUVIVOR SERIES ELIMINATION TAG TEAM MATCH: Team Orton (Randy Orton, Sheamus, Mason Ryan, Kofi Kingston, & Sin Cara) vs. Team Barrett (Wade Barrett, Cody Rhodes, Hunico, Jack Swagger, & Dolph Ziggler) (w/Vickie Guerrero)- 6/10. Ziggler and Ryan both went down WAY too easily, and Sheamus' rage just kind of came out of nowhere, and was directed against someone who really hasn't done much to him.

WORLD HEAVYWEIGHT TITLE MATCH: Mark Henry(c) vs. The Big Show- 5.25/10. Got "boring" chants, too. Ouch. Show's Diving Elbow Drop was the only memorable spot this match.

AWESOME TRUTH PROMO- eh.

WWE TITLE MATCH: Alberto Del Rio(c) (w/Ricardo Rodriguez) vs. CM Punk- 8/10

THE ROCK & JOHN CENA vs. AWESOME TRUTH (The Miz & R-Truth)- 6.75/10. Not exactly good enough to be a main event, but I am going to let it pass, though, due to the whole Rock coming back thing. The hype and the atmosphere still made it feel like a main event. Good aftermath, too.

Overall, this was an okay show from WWE. If it wasn't for the momentous occasion of The Rock returning, I would say that this show bad. Punk vs. Del Rio is worth going out of your way to see, but with all of the disappointing (or worse) stuff on this show, it can't save the show on its own. A second straight year with a very disappointing Survivor Series.



STUPID ANNOUNCER QUOTES:
1. Booker T says he isn't sure if it is legal for Big Show to have his hands and wrists taped up.