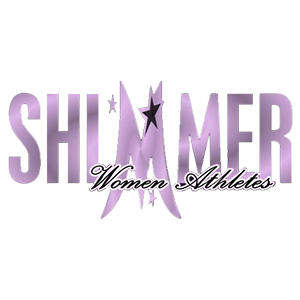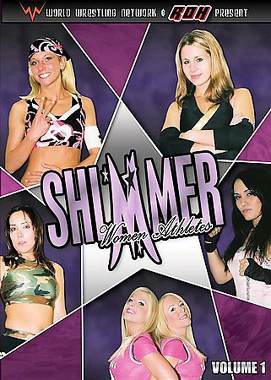 By Kirbs2002
From November 06, 2005
Discussion
Here it is... Shimmer Women Athletes Volume 1, the big debut. Let's get started.

1. We start with a pre-show segment where they introduce all the competitors for the night. Publicity photos taken, not much happens.

2. Shantelle Taylor vs. Tiana Ringer. If you didn't know, Shantelle Taylor was "Taylor Wilde" for TNA. Fairly balanced match with a fast paced beginning although it slowed to a crawl by the end. 5.5 out of 10. Nothing too exciting but not boring.

3. Team Blondage (Amber O'Neal & Krissy Vaine) vs. Cindy Rogers & Nikki Roxx. Wow! I saw Nikki Roxx with long blonde hair and had to do a double-take! Anyhow, this match starts off slowly with Team Blondage refusing to even get in the ring. This was full of typical dirty actions by Blondage and was fairly fast paced. 6 out of 10.

4. Rain vs. Ariel. Rain wastes no time making enemies in Berwyn by shouting at a few fans. A fast pace throughout the match by both women. This was an impressive match, especially considering there were so few spots. 7.5 out of 10. For a match that went 9 minutes, it felt like it was over in 5.

5. Lexie Fyfe vs. Christie Ricci. A mild paced technical matchup by both women here. There wasn't any brawling out on the floor and there was only one real big aerial spot. I personally like it when they keep it in the ring. 7 out of 10.

6. Cheerleader Melissa vs. MsChif. Two of the best women wrestlers in America, you know this has to be good. This certainly lived up to expectations and more. A rough, hard-hitting affair by both that saw MsChif absorb a tremendous amount of punishment and Melissa nearly overexert herself trying to dish it out. 8.5 out of 10.

7. Beth Phoenix vs. Allison Danger. Like Nikki Roxx, you almost don't recognize Beth here. This was a face vs. heel matchup that quickened as the match went on. Beth made liberal use of her various dirty tactics, while Danger tried to play fair. 7.5 out of 10.

8. Mercedes Martinez vs. Sara Del Rey. WOW!!! This was every bit as good as one would naturally expect! A beautiful technical masterpiece perfectly mixed with a stiff slugfest. About the best Face vs. Face matchup you could ask for, this was almost as clean as it gets. 10 out of 10!

9. Lacey vs. Daizee Haze. Like her fellow Home Wrecker, Rain, Lacey is quick to make enemies with the fans in attendance. Great storytelling in this match. Heavy use of dirty tactics by Lacey, "no quit" attitude by the Haze and a match pace that sped up as the match progressed. 9 out of 10.

10. Post-event speech by Danger, which I quote:

November 6, 2005 will go down in history. Tonight was the debut show of SHIMMER Women Athletes. 18 women went in there; heart, mind, body, blood, soul... We proved that women's wrestling is possible in the United States of America!

"People tear us down all the time: we're just a bunch of 'eye candy,' we don't take this seriously... Every single one of us takes this seriously. We eat this business, we breathe this business, this is our life; this is our soul. This is what keeps us going every day; and we've proven tonight that American Joshi is absolutely possible!



Spectacular show, each match seemed to improve upon the last and there was no match that I would consider "bad." Definitely worth buying!
LATEST REVIEWS