By Big Red Machine
From December 18, 2011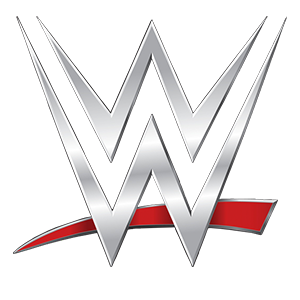 WWE TLC 2011 (12/18/2011)- Baltimore, MD

WWE UNITED STATES TITLE MATCH: Dolph Ziggler(c) (w/Vickie Guerrero) vs. Zack Ryder- 5.75/10 FINALLY!!!!!!!!!!!!

WWE TAG TEAM TITLE MATCH: Air Boom(c) vs. Primo & Epico (w/Rosa Mendes)- 5.75/10. Primo & Epico were very impressive. I'd like to see them with the belts.

HORNSWOGGLE & TEDDY LONG SEGMENT- amusing, but it should have been done on Smackdown, not wasting time on a PPV.

TABLES MATCH: Randy Orton vs. Wade Barrett- 6.5/10

THE BELLAS & TEDDY LONG BACKSTAGE- Moronic. Why are grown women arguing about who is Santa's favorite?

SHEAMUS, SWAGGER & TEDDY LONG- should have been on Smackdown. What is it with all of these unannounced matches. If you are going to have the match ANNOUNCE IT IN ADVANCE so that it can help you sell the show!

WWE DIVAS TITLE MATCH: Beth Phoenix(c) vs. Kelly Kelly- 4.75/10

MIZ & DEL RIO BACKSTAGE- eh.

SLEDGEHAMMER ON A POLE MATCH: Triple H vs. Kevin Nash- 7.25/10. Would have been a bit higher, but it felt like Nash was getting up a bit too quickly for the spots he took.

CM PUNK PROMO & SEGMENT WITH JOHNNY ACE- good.

SHEAMUS vs. JACK SWAGGER (w/Vickie Guerrero)- 5/10

BIG SHOW PROMO- good

CHAIRS MATCH FOR THE WORLD HEAVYWEIGHT TITLE: Mark Henry(c) vs. The Big Show- 3/10. THAT QUICK? BOOOOO!!!!!!!!!!!!! Show shouldn't even have won the title (Sheamus should have won it)... but this doesn't help anyone aside from maybe Swagger (based off of the segment on Friday's Smackdown)...


Oh. I guess it helps him, too.

DRAGON WINS THE TITLE- I don't like it. I was really looking forward to a good, honest cash-in match, and Dragon taking advantage of a guy who has been his friend recently really doesn't sit well with me, so hopefully they have him turn heel over this a feud with Big Show.

BOOKER T PROMO- GREAT!


WWE INTERCONTINENTAL TITLE MATCH: Cody Rhodes(c) vs. Booker T- 6.25/10. Booker's still got it.

TRIPLE THREAT TABLES, LADDERS, & CHAIRS MATCH FOR THE WWE TITLE: CM Punk(c) vs. The Miz vs. Alberto Del Rio (w/Ricardo Rodriguez)- 8/10. Very exciting, and a lot of points for creativity.

Overall, this was a good show by WWE, but really not great. The PPV was worth the money, but probably not worth buying when it comes out on DVD.