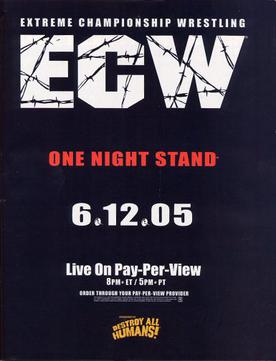 By Big Red Machine
From June 12, 2005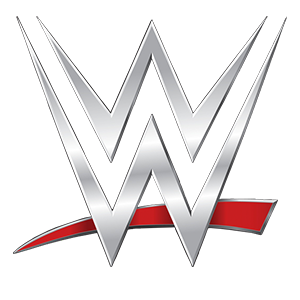 WWE presents ECW One Night Stand

Giving Joey Styles the chance to be acknowledged like that was a great moment, and you could tell that Joey appreciated it.

CHRIS JERICHO vs. LANCE STORM (w/Dawn Marie)- 7/10
A good wrestling sequence ending in a standoff was a GREAT way to start the show. Props to Lance & Chris for that. Wrestling isn't just about ability. Being able to put together a good match is important as well. Yes, the finish was dirty, but it got a pop both for the weapon shot, and for the Impact Players reunion.

THREE WAY DANCE: Tajiri (w/Mikey Whipwreck & the Sinister Minister) vs. Super Crazy vs. Little Guido (w/the FBI)- 6.5/10

REY MYSTERIO JR vs. PSCICOSIS- 6.5/10

SMACKDOWN CRUSADERS PROMOS- Okay promo by Angle. AWESOME promo by JBL!

RVD SHOOT- This was exactly that: a shoot. And it worked. RVD gets gored by Rhino, then Sabu makes the save, leading to...

RHINO vs. SABU- 6.75/10. Short, but VERY good. A clinic in all the different ways you can use a steel chair.

CHRIS BENOIT vs. EDDIE GUERRERO- 6.75/10.

BISCHOFF PROMO- good

MIKE AWESOME vs. MASATO TANAKA- 8.25/10. Tied with Roderick Strong vs. Katsuhiko Nakajima from Supercard Of Honor IV and Raven vs. Rhino from Backlash 2001 for my favorite match ever under 10 minutes.

THE DUDLEY BOYZ vs. TOMMY DREAMER & SANDMAN- 8/10, but PERFECT as a nostalgia match.

BIG BRAWL AT THE END- Eh.

Overall, a great show, and perfect for what it was supposed to be: A nostalgia show and a celebration of ECW.