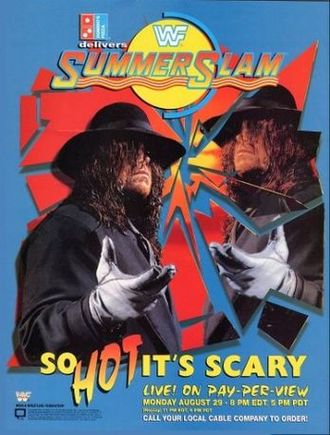 By Big Red Machine
From August 29, 1994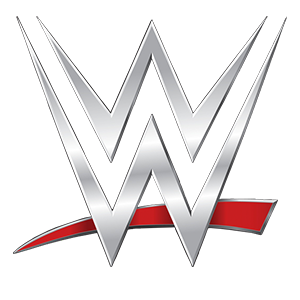 WWF Summer Slam 1994 (8/29/1994)- Chicago, IL

THE HEADSHRINKERS (w/Captain Lou Albano & Afa) vs. I.R.S. & BAM BAM BIGELOW (w/Ted Dibiase)- 5/10.

NAKED GUN STUFF- Dumb, but funny

WWF WOMEN'S TITLE MATCH: Alundra Blayze(c) vs. Bull Nakano (w/Luna Vachon)- 5.75/10.

HBK & DIESEL PROMOS- Good... but WHAT THE F*CK IS SHAWN WEARING? Seriously... who thought it was a good idea to leave the house in THAT?

WWF INTERCONTINENTAL TITLE MATCH: Diesel(c) (w/Shawn Michaels) vs. Razor Ramon (w/Walter Payton)- 7.5/10. LOVED IT! I was SO scuked into this match. I wanted Razor to win SO badly!

LUGER-TATANKA SEGMENT- very good. Luger's promo was great!

LEX LUGER vs. TATANKA- no rating. GREAT segment. AWESOME swerve here, and Luger's promo during the backstage segment really sold it for me. Great job by Luger.

JEFF JARRETT vs. MABEL (w/Oscar)- 4.75/10

STEEL CAGE MATCH FOR THE WWF TITLE: Bret Hart(c) vs. Owen Hart- 8.5/10. One of the most overrated matches in wrestling history. They did a lot of good stuff here but this match went half an hour... because they did the SAME F*CKING THING again and again and again and again and again and again! To make matters even worse, the stip really didn't fit in with the feud. They were trying to determine who is the better wrestler... so how is escaping from a cage (i.e. running away) going to determine that? This match really needed a pinfall/submission finish.

THE UNDERTAKER (w/Paul Bearer) vs. "THE UNDERTAKER" (w/Ted Dibiase)- 6.5/10. Not good enough for a main event... but I'll give it brownie points for the good showmanship in the entrances and the fun factor, plus because the rest of the show was good.

Overall, a very good show from WWF.