wXw 16 Carat Gold 2017: Day Two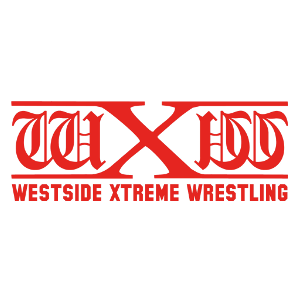 By Big Red Machine
From March 11, 2017
Discussion
DONOVAN DIJAK vs. JEFF COBB - 5.25/10

Short, but full of action. I get the feeling I'll be typing that a lot this weekend.


16 CARAT GOLD TOURNAMENT QUARTER-FINAL MATCH:
Matt Riddle vs. "Speedball" Mike Bailey - 8/10

HOLY F*CKING SH*T! I cannot believe that this didn't even go eight minutes. This was NUTS!


16 CARAT GOLD TOURNAMENT QUARTER-FINAL MATCH:
Ilja Dragunov vs. Timothy Thatcher - 7.5/10

Another match that was great for the time it got (in this case under eleven minutes). This was a hard hitting match that told the story of the young kid proving he could hang with the tough, grizzled veteran.


16 CARAT GOLD TOURNAMENT QUARTER-FINAL MATCH:
Marius Al-Ani vs. WALTER - 7.75/10
16 CARAT GOLD TOURNAMENT QUARTER-FINAL MATCH:
Cody Rhodes vs. "Bad Bones" John Klinger - 7/10

Cody got himself crowd-surfed to the ring. That was awesome. He also got screwed out of the win by I am compelled to (happily) point out has been the first ref bump of the tournament. Bad Bones gets the win but there is no bad blood as they show each other respect after the match. Cody cut a post-match promo thanking the fans and promising to return.


KOJI KANEMOTO vs. FRANCIS KASPIN - 6.75/10

Kanemoto works the leg. Good story, very good match.

POST-MATCH SEGMENT - Bobby Gunns came out to cut a promo on Kanemoto. I don't know most of what he said because I don't speak German, but I did here the phrase, "Ichiban, motherf*cker," which is a phrase that needs to be used a lot more; not just in pro wrestling, but in everyday life.

DAVID STARR PROMO - he's sad that he has been eliminated from the 16 Carat Gold Tournament, but is determined to prove that he is the best in the world by defending his wXw Shotgun Championship tonight. He challenges any three guys from the back to come out and challenge him in a four-way match.


FOUR-WAY MATCH FOR THE wXw SHOTGUN TITLE:
David Starr(c) vs. Absolute Andy vs. Paul London vs. ACH - 6.75/10

ACH shares his banana with the other wrestlers before the match. London eagerly puts the banana in his mouth. Starr is very hesitant to do so, so ACH forces the banana into Starr's mouth. Eventually Star swallowed and decided he liked it. ACH's banana is then offered to Andy, who opens his mouth wide to receive ACH's banana. Starr places ACH's banana into Andy's wide open mouth.

The fans are singing "All Night Long" at ACH. Do they think he's Rich Swann? You may insert your own joke about racist Germans here.
Um... ACH is now putting his banana in his own mouth, and the referee walked out.

Okay, now the ref is back and this match can finally start.

So Andy is getting ready to do a dive, and ACH throws the banana peel into the ring. Andy looks at ACH incredulously while the announcer, in his heavy German accent, shouts "ITS-A ME! ACH!" Andy punches ACH, then goes for his dive... and in one of those moments that everyone saw coming but that only makes it more hilarious, he slips on the banana peel. I might have to go re-watch the Legion of Lords vs. Colt Cabana & Swoggle match from the last RevPro show because that match was full of hilarious stuff, but I'm pretty sure this is going to remain the funniest comedy spot of the year all the way through.

After that hilarious comedy (and some more) we got some really fun wrestling- especially the parts where Absolute Andy was throwing the smaller men around like they weighed almost nothing. There was also a small theme running through the match where it felt like everyone was out to get poor Andy, which did a good job of getting you behind him. Lots of fun. Watch this match!


JT DUNN vs. THE AVALANCHE - 4/10
wXw UNIFIED WORLD WRESTLING TITLE MATCH:
Axel Dieter Jr.(c) (w/Christian Michael Jakobi) vs. Jurn Simmons - 8.5/10

One hell of a main event. Both guys worked the head. Jurn's piledrivers looked excellent, and the crowd went nuts for the finish.

Final Thoughts
Another GREAT night of action in this tournament. Even better than last night. Hopefully tomorrow night will be even better!
LATEST REVIEWS