By Big Red Machine
From January 28, 2017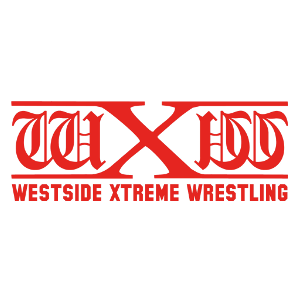 wXw WORLD TAG TEAM TITLE MATCH:
A4 (Absolute Andy & Marius Al-Ani)(c) vs. The London Riots (Rob Lynch & James Davis) - 6/10
JODY FLEISCH vs. TRAVIS BANKS - 6.25/10
ROBERT DREISSKER vs. "BAD BONES" JOHN KLINGER - 6/10
wXw UNIFIED WORLD WRESTLING TITLE #1 CONTENDERSHIP MATCH:
Jurn Simmons vs. WALTER - 7/10

I love watching these two beat the hell out of each other, and I certainly didn't expect a guy Simmons' size to pull out a moonsault.


CHRIS BROOKES vs. DA MACK - 5.75/10
ALPHA FEMALE & JINNY vs. MELANIE GREY & TONI STORM - 6.5/10

A very basic tag team match, but basic tag team psychology is all you need when you have an excellent sympathetic babyface in Melanie and two excellent heels- especially if one of them is as big and mean as rough as Alpha Female.


wXw UNIFIED WORLD WRESTLING TITLE MATCH:
Axel Dieter Jr.(c) vs. Marty Scurll - 8/10

An awesome match with a hot crowd. What more could you want? Some dramatic submissions teases, you say? Well this match had some of those, too. Also, I love how the referee was so no-nonsense about dealing with Marty's attempted use of the umbrella. He was assertive while still remaining quiet and dignified. He came off like someone with a real air of authority about him. THIS is what wrestling referees should be.
After the match new #1 contender Jurn Simmons came out to face off with the winner.

Final Thoughts
A very good show from wXw. This was basically set up to be a one-(and a half)-match show and that match (those matches) delivered, but the excitement of the British crowd at getting to see wXw live helped make the rest of the show quite enjoyable as well. If you don't know anything about wXw (and I came in knowing very little) then have no fear because announcers Jeremy Graves and Alan Counihan will do a fine job of getting you up to speed. With a total run-time of under two hours, this is one you can kill off in one quick, easy, and entertaining sitting. Check it out!