Beyond Wrestling Caffeine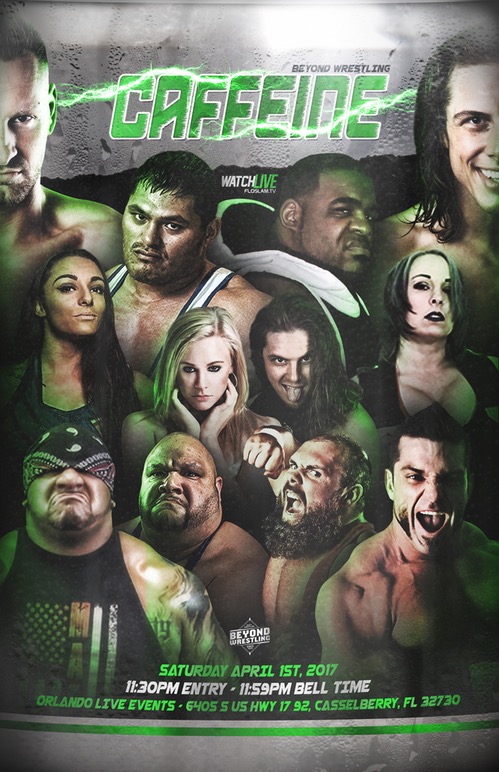 By Big Red Machine
From April 01, 2017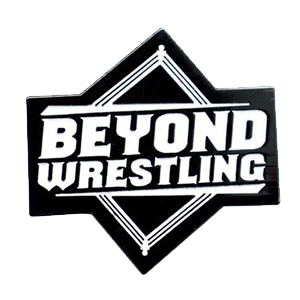 KEITH LEE vs. JEFF COBB - 5.75/10

Does Keith Lee have MEWTWO on his tights?
They threw each other around a bit and hit each other REALLY hard, then went to a finish that no one will see coming.


DEONNA PURRAZZO vs. LUFISTO - 5.75/10

The story was Deonna wearing down LuFisto's arm with the Fujiwara armbar. LuFisto pulled out the win with a big Tiger Bomb.


CHUCK TAYLOR, ORANGE CASSIDY, & TEAM TREMENDOUS vs. TEAM PAZUZU - 6/10

Most of the action was fine, but that four-way forearm spot was WAY too cutesy.


SAMI CALLIHAN vs. DAVID STARR - 3.5/10

This was extremely short, but they did have a finish that was so crazy that they probably couldn't have topped it with anything else.


THE WORLD'S CUTEST TAG TEAM vs. PENELOPE FORD & JOEY JANELA - 5.75/10

I have never seen Penelope Ford before, but she immediately strikes me as a less hot version of Candice LeRae, and I highly doubt she'll be as good in the ring as Candice is, so... sucks to be her right now, I guess.

Okay... now after having seen her wrestle, she's pretty good... but not on Candice's level. The match was a bunch of fun fast-paced spots. Janela pinned Joey Ryan... and then grabbed a mic and pointed out that Joey is the DDT Ironman Heavymetalweight Champion... which means that under the titles 24/7 rules, Janela just won that title as well.


A.R. FOX vs. JOHN SILVER - 6/10

Another relatively short but fun match.


DA HIT SQUAD vs. THE UNBREAKABLE F'N MACHINES (Michael Elgin & Brian Cage) - 6/10

Da Hit Squad look A LOT smaller than I remember them being. Especially Monsta Mack. This match was big men hitting each other very hard and running into each other with a lot of force in a manner that was absolutely glorious.


MATT RIDDLE vs. DONOVAN DIJAK - 7/10

This had a bit more story than the rest of the matches on this show (Dijak's power vs. Riddle technical prowess), but they hit a point about two thirds of the way through where they just started to go for big moves. The only thing I didn't like (which was exactly the point where they switched) was Riddle fighting spirit-ing out of a Canadian Destroyer. Riddle had just come off of a match in this same building where his neck got worked over and he had been selling that all through this match. Fighting Spirit out of a Canadian Destroyer just craps all over that. Actually, while we're at it, let's put a moratorium on all use of the Canadian Destroyer and variants thereof by anyone not named Petey Williams. I feel like I'm seeing the move eight times a show when it looks like the sort of thing that should be a death-move.

Final Thoughts
This was a very mediocre show from Beyond. The matches were mostly short because everyone was tired (the show started at midnight) and most of the wrestlers on the card had wrestled at least one other match that day. I understand that... but that doesn't mean that this show wasn't anything more than mediocre.