wXw Shotgun Live Tour: Hamburg II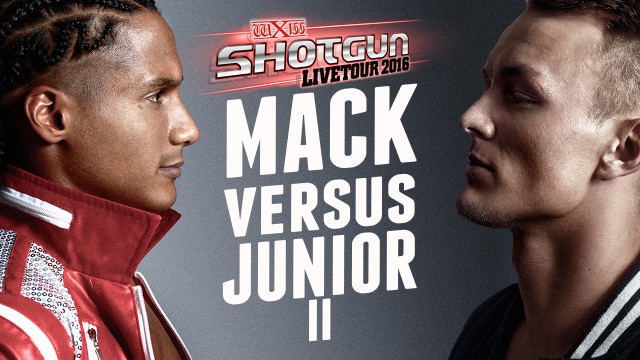 By Big Red Machine
From December 02, 2016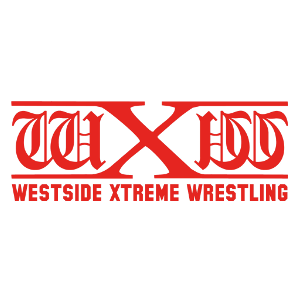 MIXED TAG TEAM MATCH: Marius van Beethoven & Alpha Female vs. Alpha Lovers (Alpha Kevin & Melanie Grey) - 6.25/10

The heels tried to run away early on and babyfaces chased them on this odd trek through the backstage area where the others wrestlers hanging out backstage seemed to be under the impression that if they all froze like statues then fans watching this wouldn't recognize them or something like that. It was very strange.

The babyfaces eventually chased the heels back out to the ring and we had our match, which a good, heated, babyfaces vs. heels encounter. Kevin was the babyface in peril, with Marius spending most of the time working over his midsection, but also occasionally going to Kevin's previously-injured knee, which would become important later on in the match.

Another key factor here was that they really did play by the rules and have the men and the women not physically interact at all. That way, when they got up to their big spot where, when the referee's back was turned, Marius slipped into the ring and punched Melanie right square in the face, it got MASSIVE heat. After chasing Marius away from her, Kevin went to check on Mella, but Marius got back in and took Kevin's knee out from behind, then locked on the kneebar for the win.

After the match, Director of Sports Karsten Beck came out and booked Alpha Kevin vs. Marius van Beethoven in a singles match for eight days from now at the wXw 16th Anniversary Show.


DAVE CRIST vs. CHRIS BROOKES - 5.75/10

A fine little match for the time it got.


wXw SHOTGUN TITLE MATCH:
David Starr(c) vs. Chris Colen vs. Emil Sitoci - 6/10

This was supposed to be a singles match between Colen and Starr but before the match got started Sitoci came out and said that even though he is scheduled to face Colen next week at the Anniversary Show, he knows Colen won't be able to win the title tonight so he'd rather just be involved in this match here. He says that he talked to the people in charge and they said that it was fine with them so long as it was fine with Starr and Starr said it was okay with him (after running Sitoci down for both rudely interrupting them and for wearing eye-black even though they're indoors), so it became a three-way.

The story here was the wrestlers actively trying to keep it a singles match. Not guys taking a break on the outside but rather guys trying to come in but getting stopped, to make it really feel like that was the story, which also obviously played in well with the way this was set up, and with a point that announcer Jeremy Graves made early on when he noted that Starr and Colen had been preparing for a singles match against each other and turning this into a three-way would be a big adjustment for them.

The finishing sequence saw Sitoci pull Colen off of a pin on Starr then steal the pin but Starr kicked out. Sitoci then kicked him Colen in the nuts to keep him out of the match, and then was made to tap out by Starr soon thereafter, so the heat between those two stays intact for their match at the Anniversary Show as Sitoci has now possibly cost Colen the Shotgun Championship.

POST-MATCH SEGMENT - Colen offered Starr and handshake and they did that stupid, pointless swerve where the guy swats the hand away angrily, but then gives the other guys a hug instead, just for the sake of a swerve.


"BAD BONES" JOHN KLINGER vs. ILJA DRAGUNOV (w/Adam Polak & Julian Nero)- 6.75/10

The two main stories in this match were Klinger working over Ilja's head and neck (including Ilja taking a couple of sick bumps, including one on the apron and one into the turnbuckles) and Ilja, the heel, wrestling like a total babyface. It's not just that he didn't cheat, but he was also the one who got to look super tough and not give up no matter how much damage he tool
At one point when Ilja was in control, Polak got into the ring to taunt Klinger and Ilja got understandably upset with him because he didn't want to risk a DQ. They had an argument, and by the time Polak agreed to get out of the ring, Klinger had recovered enough to be able to take control of the match with a big spinebuster. The finish saw Ilja stuck in Klinger's Rebel Lock and refusing to give up... and Polak took this as an opportunity to get into the ring and stop on Klinger for the DQ.

POST-MATCH SEGMENT - Good. Polak tried to lock Klinger in a sort of Camel Clutch with a double fishhook but Ilja pulled Polak off and they had a shouting and shoving match. While this was happening, Julian Nero tried to attack Klinger but got put down with a Codebreaker.


TONI STORM vs. ROSEMARY - 4.75/10

They did a good job with the short amount of time they were given. Rosemary came off as wild, erratic, unpredictable, and dangerous, as opposed to in TNA where she always came off like someone who was trying to act wild, unpredictable, erratic, and dangerous. This helped her be an effective heel to pair with Toni's always excellent babyface personality and selling.

WALTER PROMO - I don't know what he said, but it got a good amount of heat.


A4 vs. JURN SIMMONS & WALTER - 8/10

The story of this match was that Jurn and WALTER had trouble getting along, but were still able to use their massive sizes to their advantage. This meant that they would usually control the one-on-one situations but whenever the fundamentals of tag team wresting got involved- anything from double-teams to knowing when to make a tag to stay fresh or having the instincts to go make a tag to help yourself escape from trouble, the tag champs took over. Aside from that this was also a great display of high-impact strikes and displays of power. WALTER got the pin to win it for his team, asking us "if WALTER was able to get a pin on the tag champs with a partner he couldn't work well with, what chance do the tag champs stand when he teams with someone who he does get along with?" (like one of his RingKampf comrades).


DA MACK vs. AXEL DIETER JR. - 7.5/10

The crowd was solidly behind Da Mack but Axel managed to pull out the clean win via referee stoppage. These guys did a really good job at building up to their big spots. It's a good win for Axel, but I'm really not sure where Da Mack goes from here heading into the biggest show of the year in just one week and he's got nothing cooking.

Final Thoughts
A very good show from wXw with everything being solid or better, and, most importantly at this point on the calendar, the final pieces- both big and small- being put into place for next week's 16th Anniversary Show.