wXw 16 Carat Gold 2018: Night 1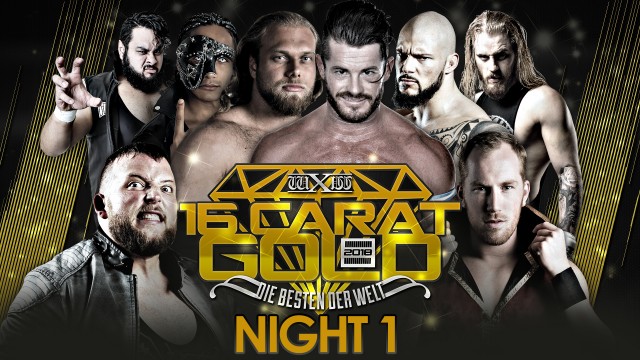 By Big Red Machine
From March 09, 2018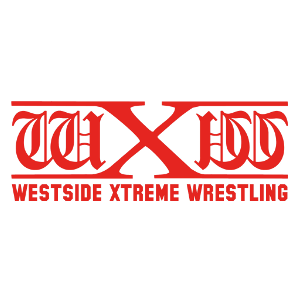 16 CARAT GOLD FIRST ROUND MATCH:
Keith Lee vs. "The Avalanche" Robert Dreissker - 5.75/10

A fun hoss fight to start out the weekend. The crowd was very into it, aside from literally one person, who was quickly drowned out.


16 CARAT GOLD FIRST ROUND MATCH:
Alexander James vs. Chris Brookes - 6.75/10

James worked the arm while Brookes worked the head. They were given enough time for James- an up-and-comer who the company seems to have at least medium-sized plans for in the near future- was given enough time to look strong in defeat, while the crowd was given what they wanted when the returning Brookes (who got one of his first real breaks in Germany, and thus has been treated as something of a low-level returning hero by the crowd in his few appearances since making it big in the UK) picked up the win.


16 CARAT GOLD FIRST ROUND MATCH:
Matt Sydal vs. Lucky Kid (w/Tarkan Aslan) - 7/10

Lucky Kid has gotten himself all painted up. Maybe it's the paint, but he seems to be acting a little crazier than usual. Either way, something is clearly working for him, as we have our first major upset of the tournament. This was an exciting match with great action and a shocking finish.


16 CARAT GOLD FIRST ROUND MATCH:
David Starr vs. Emil Sitoci - 7/10

GREAT for the time it got!


"SPEEDBALL" MIKE BAILEY & WALTER vs. BOBBY GUNNS & "BAD BONES" JOHN KLINGER - 8.5/10

The heel team (Gunns is certainly acting like a heel so far tonight, and the other team are both babyfaces) tried to jump the bell on the babyfaces, and while WALTER was ready for Klinger, Bailey was not ready for Gunns, so we then got Gunns and WALTER going at it, rehashing their feud from late last year. From there we got a long, exciting, action-packed match, that included first a nice long segment between WALTER and Klinger to build up their wXw Unified World Wrestling Title match tomorrow night, then a nice long segment between Speedball and Gunns, ending in Speedball pinning Gunns to build up to Speedball's shot at Gunns' wXw Shotgun Title tomorrow night. They had lots of drama and some excellent nearfalls, plus some great little moments like Gunns and WALTER's exchange of middle fingers that ended with each man almost getting the offending finger broken by the other. AWESOME match.


16 CARAT GOLD FIRST ROUND MATCH:
Matt Riddle vs. Da Mack - no rating.

Riddle knocked Mack out with one flying knee to the face, but it was more like the babyface taking down the slightly overconfident heel with one shot than it was something I would rate as a squash. It looked pretty vicious, but if this doesn't lead to something for Da Mack (or maybe set up a story for Riddle in this tournament) or Da Mack was hurt or something then I'm not sure why you would do it. Because it hasn't proven to lead to something yet, I really can't rate it in any other way.


16 CARAT GOLD FIRST ROUND MATCH:
Mark Haskins vs. Travis Banks - 7.5/10

This was an exciting, fast-paced match with a little bit of everything. It was a little indy-riffic at times, but it worked for its spot on the card. Great match!

TIMOTHY THATCHER VIDEO PACKAGE - GREAT! They build up the idea that Thatcher has been in three previous 16 Carat Gold tournaments but has yet to make it out of the second round. They teased the idea that Thatcher could win the tournament and WALTER could win the wXw Unified World Wrestling Title tomorrow night and then the two RingKampf partners would face off for the belt... which they would be totally fine with.


16 CARAT GOLD FIRST ROUND MATCH:
Jonah Rock vs. Timothy Thatcher - 7/10

The story revolved around Thatcher having to overcome Rock's size. Thatcher eventually won via Fujiwara Armbar.

MARIUS AL-ANI VIDEO PACKAGE - Effective both as a video package to help you get to know Al-Ani and as a recap of Absolute Andy's turn on him last fall.


16 CARAT GOLD FIRST ROUND MATCH:
Marius Al-Ani vs. Absolute Andy - 8.75/10

Andy bailed as soon as Al-Ani came down the ramp so Al-Ani started things off with his usual huge dive, starting this grudge match off right. They took advantage of the fact that the bell hadn't rung yet to brawl all over the arena, and the match finally officially started when Al-Ani did that same dive but this time from the ramp into the ring to nail Andy with a flying clothesline. This was everything I want in a grudge match: two wrestlers who hate each other beating the sh*t out of each other hitting big moves and using weapons (but only when the ref couldn't see because this is a company where people actually care about the rules). A hell of a first match for what should be a great feud.

Final Thoughts
A great start to what will likely be one of the best weekends of the year. It's like BOLA, but with stories that matter. And tomorrow night should be even more awesome!