wXw We Love Wrestling Tour 2018: London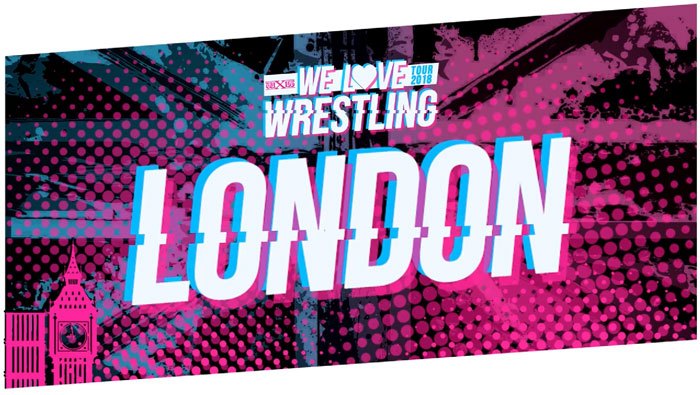 By Big Red Machine
From March 24, 2018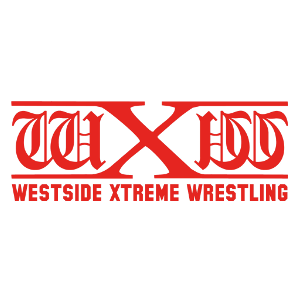 wXw SHOTGUN TITLE MATCH:
Bobby Gunns(c) vs. T.K. Cooper - 6/10

Cooper was his usual charismatic babyface self while Gunns almost seemed to be trying to do a Zack Sabre Jr. impression whenever he was on offense with some of those nasty submissions. Gunns picked up the win via submission. The crowd was split about 50/50 for this and was extremely hot.


MILLIE MCKENZIE vs. KILLER KELLY - 5.5/10

Take two women with great angry faces and have them punch and suplex the crap out of each other. Unfortunately the finish looked a little weak, but they might have rushed to it because Kelly appeared to be bleeding from around her eye. I would love to see these two have a rematch with more time. The finals of this year's Femme Fatales tournament seems like a good place for that.


MARIUS AL-ANI vs. CHRIS BROOKES (w/Kid Lykos) - 5.75/10

The story of this match was Al-Ani having counters for most of Brookes' stuff. Brookes was not without his own counters, as he was able to avoid Al-Ani's Frog Splash the first time he tried it, but was unable to avoid it the second time and was pinned as a result.


WORLD TAG TEAM LEAGUE 2018 QUALIFYING MATCH:
Aussie Open vs. The Hunter Brothers - 6/10

I'm sure other people will like this a lot more than I did, but I really didn't see anything here that made me think either of these teams are much better than an average indy tag team. The winners did cut a good promo afterwards, though, so there is that.


ALEXANDER JAMES vs. JACK SEXSMITH - 4.5/10

Sexsmith is a replacement for James' originally-scheduled opponent, Lucky Kid, who couldn't get into the UK due to visa issues. While Kid is obviously much more of a wXw guy than Sexsmith is, I think the fact that this is now babyface vs. heel as opposed to the originally-scheduled heel vs. heel match-up helped things a lot. The reason for that, however, is because that dynamic was basically all they had here. Yeah, there was a bit about James working Sexsmith's arm but other than that, this was just one dude the crowd liked and one dude they didn't.

Tonight's main event was supposed to be Banks vs. WALTER, as per the challenge WALTER laid out on the previous London show Fight Forever Tour 2017: London but David Starr (who had lost to WALTER on that same show) had been challenging WALTER to another match, and Ilja Drgunov said there was no way he was going to let there be such a big main event without him being in it and putting his title on the line, so we got a...


FATAL FOUR-WAY wXw UNIFIED WORLD WRESTLING TITLE MATCH:
Ilja Dragnuov(c) vs. David Starr vs. WALTER vs. Travis Banks - 8.25/10

The first chunk of this match was just these guys doing their spots, with the occasional time taken to focus on a certain one-on-one match-up. These one-on-one match-ups allowed the announcers to hit on all the key points of the intersecting stories: Banks' phantom title win at Fight Forever Tour 2017: London was brought up when Banks was in there with current champion Ilja, and WALTER's challenge to Banks at the end of that show was brought up when Banks was in there with WALTER. When it was Ilja and WALTER, the announcers talked about the fact that Ilja was only in the match where he won the title earlier this month because WALTER allowed him to be in that match, and when WALTER was in there with Starr the announcers talked up Starr's burning need to defeat WALTER- something he has repeatedly failed to do. The announcers also compared Banks' run with the PROGRESS World Title and Ilja's wXw Unified World Wrestling Title reign, noting how both men have made an effort to take on any and all comes and have truly been fighting champions.

After we got all of that in, the match took a turn and started to build up the story of WALTER as the big scary monster, with the others having to work together to keep him down. WALTER played this role exceedingly well, and seemed to have the match (and the title) won several times, but Ilja always managed to find a way to preserve and survive.

Final Thoughts
A solid show from wXw. Obviously it'd be nothing without the main event, but for a show that only went 1:38:59, this was pretty darn good. It's very easy to sit through, and most of the matches were at the very least solid for the time they got. I also the idea to not include RISE on this show. They've been the focus of most of the shows since their formation last summer, and after their big internal kerfuffle at 16 Carat Gold weekend it was an oddly nice change of pace to be made to wait a bit longer to find out how everyone is handling it.