CZW Welcome to the Combat Zone 2018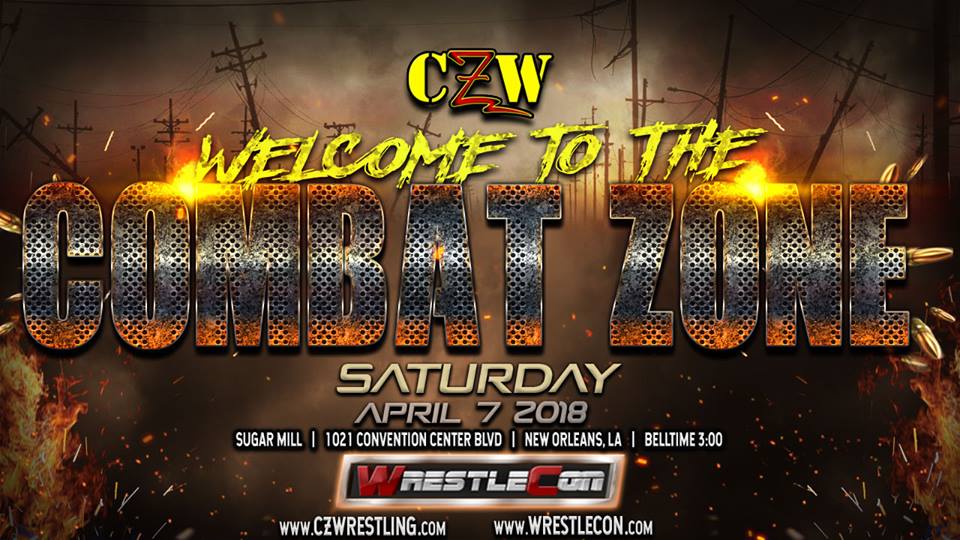 By Big Red Machine
From April 07, 2018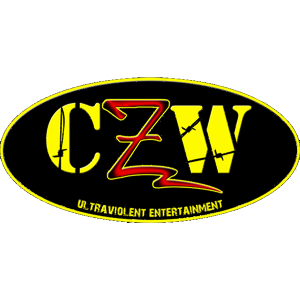 KIT OSBOURNE, DAN BARRY, DAN O'HARE, JOSH BRIGGS, & ACE AUSTIN vs. SUEDE THOMPSON, DOUGLAS JAMES, MATT KNICKS, STEVIE FIERCE, & "PRETTY" PETER AVALON - 5.5/10

This was a spotfest that would have been fine as an opener if it was either a bit shorter, or they had spent more time in the ring and less time out of it. Seriously... it felt like they spent half of the match on a dive train.

MAXWELL JACOB FRIEDMAN PROMO - Good. He ran is mouth, particularly on CZW World Heavyweight Champion Ricky Shane Page, who he challenges next week at Best of the Best XVII. He also bragged about being able to beat anyone, and when Kyle The Beast came out, he said he was so confident he would put his title on the line, so we got a...


CZW WIRED TITLE MATCH:
Maxwell Jacob Friedman(c) vs. Kyle The Beast - 4.75/10

This was short but was totally awesome for the time it got. They told the story of MJF working over KTB's arm the whole way through, and Kyle's selling was perfectly adequate. KTB didn't get in much offense, but the offense he did get in was all big stuff and all targeted MJF's midsection. One of the better five-minute matches you'll ever see.


O.V.E. vs. BANDIDO & FLAMITA vs. THE RASCALZ (Myron Reed & Trey Miguel) - 4.5/10

Dezmond Xavier & Zachary Wentz cut a promo before this match introducing Reed & Miguel as the newest members of The Rascalz. This was five minutes of all PWG-style action. Reed & Miguel picked up a good strong win to kick off what seems like it should be the first real run for these guys in CZW (Miguel worked for them twice last year, and this was Myron Reed's debut).


JOEY RYAN & LAURA JAMES vs. TEAM JANELOPE (Joey Janela & Penelope Ford) - no rating, fun comedy.

This was exactly what you would expect it to be, and it was very entertaining. There was one spot where the ladies had an attempted headbutting contest that turned erotic and Penelope just ended all pretense and grabbed Laura and started making out with her, which one of the announcers attempted to pass off as "a modified sleeper hold" because Penelope was "sucking the oxygen out" of Laura's lungs. That line was the highlight of the match for me.


DAVID STARR vs. JUICE ROBINSON - 6.5/10


DAVID STARR PROMO - Fine. He vows to win Best of the Best next week.


ACE ROMERO vs. ADAM BROOKS vs. JASON CADE vs. ZACHARY WENTZ - 4/10

A short spotfest between three small flippy dudes and one big fat guy.


JEFF COBB vs. JOEY GACY - 6.25/10

A good little slugfest.


CZW WORLD HEAVYWEIGHT TITLE MATCH:
Ricky Shane Page(c) vs. Ethan Page - DUD!

This was the very opposite of what I expect a world title match to be... especially from CZW. It went nine minutes long, slow, uninteresting, and lacked any sort of intensity with the exception of one or two brief moments.


WILL OSPREAY vs. DEZMOND XAVIER - 8/10

The story of this match- like that of most of Ospreay's matches this weekend, I'm sure- was his opponent working over his injured neck. Xavier managed to take it to a new level of brutality, though, working extremely well as a heel, which was not something I had ever seen him do before. The story here was basically that Ospreay would make some sort of mistake by being overly showy that Xavier would take advantage of by just drilling him in the neck, and then he'd set to work getting his heat. Ospreay tried to make his comeback while Xavier just got more and more brutal, eventually losing all pretense that he wasn't trying to hurt Ospreay. This was an awesome match, and you should of out of your way to see it.

Final Thoughts
This was a very meh show from CZW. Most of the matches delivered adequately for the time they were given, but most of them didn't feel like they were given enough time, and the ones that over-delivered tended to be on the bottom of the card while the ones that under-delivered tended to me on the top, which is never a good combination, and the world title match in particular was a disappointment. The announcers were pretty comedic, which had its good moments (particularly they called the various teased piledrivers in an attempt to "hide" what might be about to happen from the Louisiana State Athletic Commission), but I thought it took away from the show at times that should have been called in a more serious manner. The show is decently enjoyable, but nothing special. The only matches I'd really recommend are the main event and the inter-gender match (if that's your thing).