wXw World Tag Team League 2016: Day 2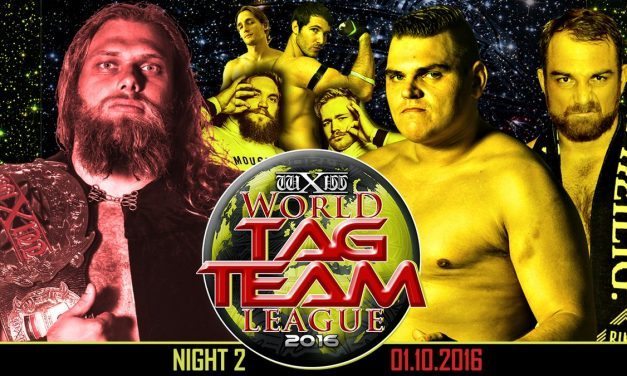 By Big Red Machine
From October 01, 2016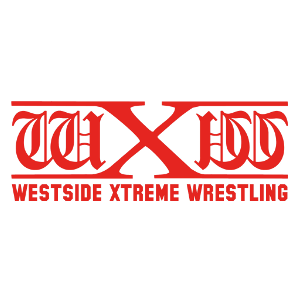 BLOCK B MATCH:
A4 vs. Cerberus (Julian Nero & Ilja Dragunov) (w/Adam Polak & Dirty Dragan) - 6.75/10

A fund tag team opener, with Cerberus picking up the win. A4's loss mathematically eliminates them from winning the tournament.


wXw SHOTGUN TITLE MATCH:
Pete Dunne(c) vs. Francis Kaspin - 4.75/10

Disappointingly short for a title match.

JACK EVANS IN-SET PROMO - Excellent free-styling.


BLOCK A MATCH:
Mustache Mountain vs. Los Gueros Del Cielo (Jack Evans & Angelico) - 6.75/10
BLOCK B MATCH:
Death By Elbow vs. Zack Sabre Jr. & Marty Scurll - 8.5/10

Death By Elbow (well... really mostly Hero) cut a fine in-set promo. Then Zack & Marty cut a great one mocking it. A really awesome match brought down slightly by a questionable indy-riffic section in the middle. Still pretty darn awesome, though.

KARSTEN BECK SPEECH & SEGMENT - He has a brain tumor and probably can't ever wrestle again. Christian Michael Jakobi comes out and puts him over, but then starts to insult him. CMJ's RingKampf henchmen then come out to chase Beck off. This was appropriately emotional and got the right reactions, as well as setting up for the final stage in Beck's career, where he would act as a manager and kaybfabe authority figure, supporting those who feuded with Jakobi's RingKampf.


"BAD BONES" JOHN KLINGER vs. DIRTY DRAGAN (w/Adam Polak) - 3.5/10

A very short match in which Dragan got some cheating offense in early but Klinger made his comeback and basically squashed him after that.


BLOCK A MATCH:
JML (David Starr & Shane Strickland) vs. RingKampf (Timothy Thatcher & WALTER) - 8.25/10

JML came out to the ring with something stuffed into their crotches. Turns out they were RingKampf scarves. RingKampf was not pleased by this at all.
An awesome tag team match with a great double-heat. There was a point where it looked like WALTER was about to pop Starr's head off with a head-vise. The babyfaces getting the upset win got a huge pop, and has everyone tied going into the final day of the tournament in Block A.


wXw UNIFIED WORLD WRESTLING TITLE MATCH:
Jurn Simmons(c) vs. "Speedball" Mike Bailey) - 6.75/10

They fought on the outside FOREVER, and of course there were no count-outs until they needed the drama of teasing that Speedball would lose by count-out. This was your usual Speedball match, by which I mean he did his kicks and stuff, got thrown around, and didn't sell very well. There was a bunch of overbooking in here was well, which really didn't mesh well with the resulting...

POST-MATCH SEGMENT - Odd. All of a sudden Jurn respects Speedball, despite having gone into this match saying he was going to "squash another vanilla midget." He offers Speedball a handshake, which Speedball accepts. This started Jurn's babyface turn, but it felt completely strange to do it right after he had just cheated to try to win a match.

Final Thoughts
Another great show from wXw, with the titular World Tag Team League providing the best of the action once again. As we head into the final day, seven of the eight teams remain viable winners. The winner- and new wXw World Tag Team Champions, will be decided tomorrow night, but the real main event is KEVIN & MELANIE'S WEDDING! SO EXCITED!