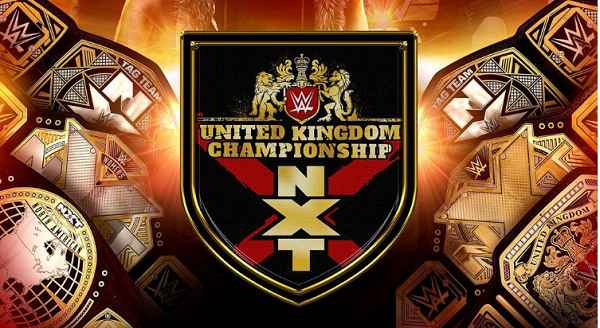 By Big Red Machine
From June 19, 2018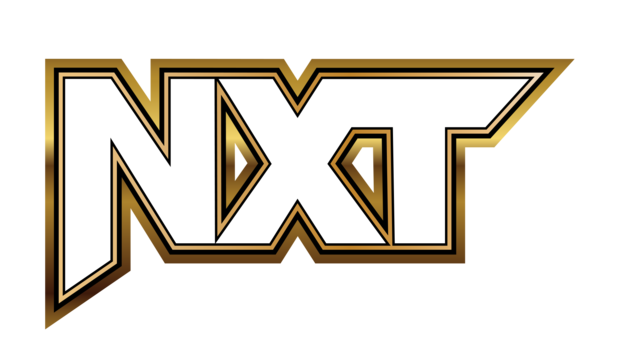 NXT TAG TEAM TITLE MATCH: Undisputed Era (Kyle O'Reilly & Roderick Strong)(c) vs. Moustache Mountain - 8/10

Standard tag team psychology performed awesomely. The crowd was extremely hot as well, which made the pop for the unexpected title change feel all the more epic. There are several routes they can go with this change, everything from a totally devaluing quick switch back, revealing this to have been done just for the sake of a cheap pop to a long run for Moustache Mountain and them being brought into the regular NXT fold, to- the most interesting in my opinion- a quick change back to Undisputed Era... but an Undisputed Era duo of O'Reilly and Fish rather than O'Reilly and Strong, setting things in place for Undisputed Era to dump Strong as their "weak link" at some point over the next few months.

JOHNNY SAINT TRIES TO JUSTIFY WHY THE GUYS IN THE #1 CONTENDERSHIP MATCH ARE IN IT WHILE OTHERS ARE NOT -He said generic stuff, but this whole title doesn't mean anything anyway.


KILLER KELLY vs. CHARLIE MORGAN - 4.75/10

Both women have the same hair but Kelly's is red. They threw kicks and suplexes. Charlie Morgan won, which made me angry. Haven't we given the Brits enough tonight? Let the better wrestler win!


WWE UK TITLE #1 CONTENDERSHIP FATAL FOUR-WAY MATCH:
Noam Dar vs. "Flash" Morgan Webster vs. Mark Andrews vs. Travis Banks - 7.25/10

Dar was added by Johnny Saint right before the match as a big surprise return, which got a good pop. They had a great match, combining the usual multi-man "your pin is never safe" story with stories about people's various pre-injured body parts. Dar got the win, getting a big pop.

POST-MATCH SEGMENT - Good. The Coffey Brothers assaulted Banks, Webster, and Andrews after the match while Dar slinked away. He teased trying to make the save but reminded us all that he's still a heel by not doing so.

CATHY KELLEY INTERVIEWS WOLFGANG - Fine promo by Wolfgang, but it would have been nice if he had reminded us why he wants to get his hands on Adam Cole so badly, because I have no idea.


NXT NORTH AMERICAN TITLE MATCH:
Adam Cole(c) vs. Wolfgang - 7.25/10

After his comrades lost their titles earlier tonight, Adam Cole was a lot less cocky than usual during his entrance. With the reactions that Undisputed Era had gotten all weekend, they decided to wrestle this one with Cole in the structural babyface role (Wolfgang didn't cheat or anything like that). Wolfgang worked over Cole's midsection but Cole made his comeback and retained his title.

CATHY KELLEY INTERVIEWS MOUSTACHE MOUNTAIN - Good.


ALEISTER BLACK & RICOCHET vs. THE VELVETEEN DREAM & EC III - 8/10

They had an awesome tag team match with lots of good personality stuff. TVD walked out on Ethan at the end, leading to Ethan getting hit with Black Mass for the pin. After the match they teased Ricochet vs. Black for the title.

CATHY KELLEY INTERVIEWS TONI STORM - Good promo by Toni. She wants to win the title.


NXT WOMEN'S TITLE MATCH:
Shayna Baszler(c) vs. Toni Storm - 8/10

This match is exhibit A for "why Toni Storm is an amazing babyface." I'm guessing we're going to see Toni getting a push in NXT relatively soon, so I have no problem with doing the count-out the way they did. It does a good job of straddling the line between Baszler's win not feeling cheap while also protecting Toni.


WWE UK TITLE MATCH:
Pete Dunne(c) vs. Zack Gibson - 9/10

By far the best Zack Gibson match I've ever seen. This was an epic struggle of hard-hitting and submission wrestling. GO WATCH IT NOW!

SHOW-CLOSING SEGMENT - Hunter came out and stood on stage with all of the wrestlers and put them over. When I saw Jinny standing right behind Toni Storm I automatically assumed Jinny was going to attack her from behind because... well... because she's Jinny.

Final Thoughts
An AWESOME show from... NXT? WWE UK? Both? Whatever. Just go watch it. It will probably be one of the best shows of the year in the UK, or in any promotion under the WWE umbrella.