NJPW Fighting Spirit Unleashed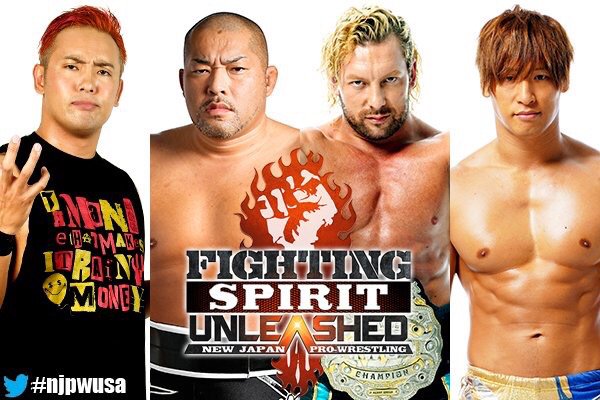 By Big Red Machine
From September 30, 2018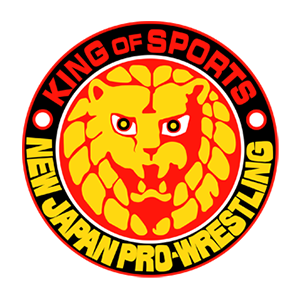 ACH, RYUSUKE TAGUCHI, & JUSHIN "THUNDER" LIGER vs. CHAOS (Rocky Romero & Roppongi 3K) - 6/10

Fun opener.


BULLET CLUB (Chase Owens & Adam Page) vs. THE ADDICTION - 6/10

Kazarian's back got worked over, so that was some nice continuity with Friday's ROH PPV. The Addiction won, which was a little surprising considering that not only are they not NJPW regulars but also the fact that Kaz's back could have been used to protect The Addiction with the loss.


CHRIS SABIN, FLIP GORDON, & JEFF COBB vs. CHAOS (Hirooki Goto & Best Friends) - 7.5/10

I can into this one expecting a throw-away six-man tag but these guys were given the time to have more than that and they certainly delivered.


LOS INGOBERNABLES DE JAPON (Tetsuya Natio, EVIL, & Sanada) vs. SUZUKI-GUN (Zack Sabre Jr. & the Killer Elite Squad) - 7/10

Suzuki-Gun jumped the bell on their opponents. They then proceeded to have what looked like it was going to be the first nine and a half minutes of an absolutely insane twenty-minute six-man tag, but they just ended it at 9:27 instead of continuing. The match was great for the time it got, but still felt disappointing because it seemed like it was on track to be something amazing.

After the match the announcers pushed that EVIL has never been able to beat Zack and that if there is a singles match signed between them then EVIL will need to fix whatever he is doing wrong. That's fair enough... but this felt like the announcers were being overdramatic because there really isn't anything on the line right now in a potential EVIL vs. ZSJ match. Also, while I assume it is true that EVIL has never pinned Zack, they haven't actually ever faced off in a singles match, either, so declaring that EVIL is totally unable to deal with Zack feels a little premature to me. LIJ are 8-3 against Suzuki-Gun in matches where Zack and EVIL have both been involved, so it's not like EVIL is a major drag on his team and getting dominated by Zack every time they face off, either.


JAY WHITE & GEDO vs. HIROSHI TANAHASHI & KUSHIDA - 6.25/10

Standard babyface vs. heel stuff. White pinned Tanahashi after Gedo hit Tanahashi with brass knuckles and White hit the Blade Runner.

JAY WHITE PROMO - Good heel promo.

IWGP JR. HEAVYWEIGHT TITLE TOURNAMENT SEMIFINAL MATCH: Will Ospreay vs. Marty Scurll- 9/10
Jim Ross put it perfectly when he referred to this match as "sixteen minutes and six seconds of hellacious action." These guys went out there, did their thing, and did it at an extraordinarily high level.


IWGP HEAVYWEIGHT TAG TEAM TITLE MATCH:
Young Bucks(c) vs. Guerrillas of Destiny (w/Haku) - 8.5/10

The Bucks dominated the match until Matt's back started giving him trouble again. Things went back and forth for a bit before Matt got pushed off the top rope through a table, allowing the Tongans to double-team Nick. Matt eventually managed to get back into things and made a big comeback but never forgot to sell his back. They started to build up very well and it got quite awesome by the end. This is almost certainly the best match the Guerrillas of Destiny have ever had.


IWGP UNITED STATES TITLE MATCH:
Juice Robinson(c) vs. Cody Rhodes (w/Brandi Rhodes) - 7.25/10

We start off, predictably, with Cody stalling. He's a heel again, now, because G-d forbid he pick an alignment and stick with it. Brandi stomped on Juice right in front of the referee but there was no DQ. The story of the match was Brandi interfering (plus a little bit about Cody working over Juice's leg). The match ended with Cody winning on my least favorite "this finish is so stupid so why the hell do people keep doing it" finish of Juice hitting a superplex but then Cody- who has just been hit with a freakin' superplex- turning it into a small package that Juice can't kick out of. The title change makes some sense in that Tama Tonga is due for a shot at this title as well and this lets him challenge Cody whom he is already feuding with, but at the same time that necessitates Cody now becoming a face once again, and my desire to see Cody retain the belt against Tama Tonga is severely damaged by Cody's heelish behavior in winning the belt.


GOLDEN LOVERS vs. CHAOS (Kazuchika Okada & Tomohiro Ishii) - 8.75/10

Lots of working over the head. It was really, really awesome. That's really all I have to say. If you want more details, watch the match for yourself. It's well worth going out of your way to see.

POST-MATCH SEGMENT - Didn't like it one bit. Jim Ross seems to have not gotten the memo that the American part of the Bullet Club civil war is over. Omega said he wanted to face Ibushi at King of Pro Wrestling but felt he couldn't because of a "ten-year promise" that had been made to fans. Neither Kenny nor the announcers would explain to me what this promise was, but as far as I can gather, Omega and Ibushi vowed at some point to not face each other for an entire decade. Cody Rhodes then grabbed the mic and suggested a solution to this "problem" by saying that he should be added to the match. I'm not really sure how this solves the problem unless the promise only covered singles matches, but either way I don't like it because it means that we'll have either one of two results: 1. Either Omega or Ibushi pin the other to win, in which case why was Cody even added? Or 2. Omega or Ibushi win by pinning Cody, in which case the US Champion will be doing a job that won't lead to anything because the guy pinning him will now be the IWGP Heavyweight Champion (I'm not even entertaining the possibility of Cody winning the belt).

Also, if these guys (Omega and Ibushi) can face each other and still be fine then why couldn't Okada give Ishii a title shot?

Final Thoughts
Overall, this was a pretty awesome show from New Japan. They set up for King of Pro Wrestling very well while still giving us matches that felt important instead of a bunch of random tag team encounters. Ospreay, Omega, and Okada all continued their amazing years, and the announce team of Jim Ross and Kevin Kelly was pretty solid, with Ross taking over what also felt like the color commentary seat. He did still have some issues (at this point inexcusable) unfamiliarity with the product and at times sounded like something of a "J.R.'s greatest cliché hits" record, but on the whole he was enjoyable, which is a marked change from how he has been on many of these live US shows.