wXw World Tag Team League 2018: Day 1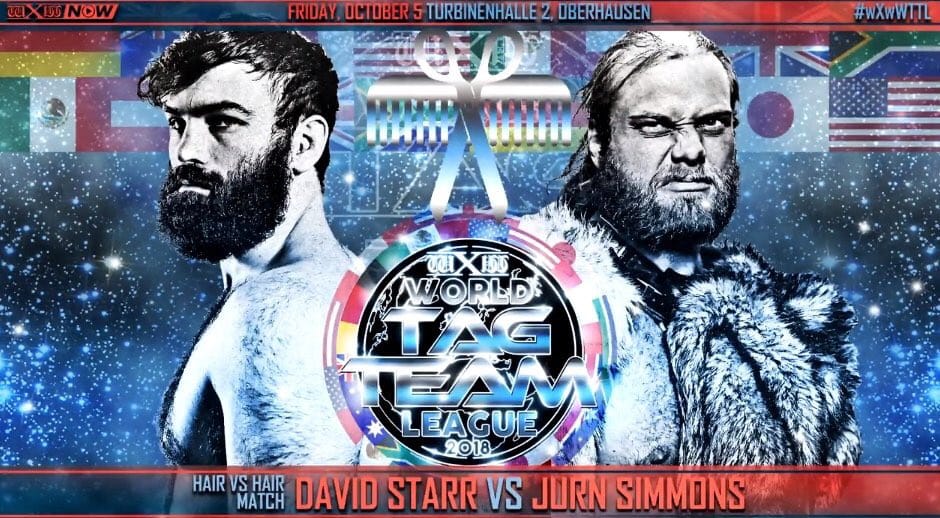 By Big Red Machine
From October 05, 2018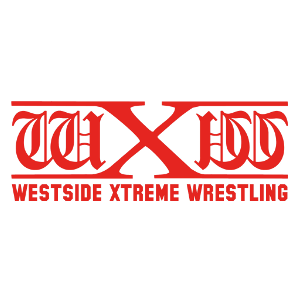 TONI STORM vs. MEIKO SATOMURA - 6.75/10

This was just under eight minutes, but almost all of it was top-notch action. Holy sh*t does Toni's Piledriver look devastating.


WORLD TAG TEAM LEAGUE BLOCK A MATCH:
Penta el 0M & Rey Fenix vs. Okami (Daichi Hashimoto & Hideyoshi Kamitani) - 6.5/10

This was all action... and now that I think about it, pretty much all kicks of various types as well. These guys only got about seven minutes, but holy crap did they make the most of it.


WORLD TAG TEAM LEAGUE BLOCK B MATCH:
Jay FK vs. Monster Consulting - 6.25/10

Jay FK tried to get the jump on Monster Consulting to start things off but Monster Consulting saw it coming. This started off a fun little ten-minute tag team match, with the babyfaces thwarting the heels attempts to cheat and coming out on top in the end.


wXw SHOTGUN TITLE #1 CONTENDERSHIP MATCH:
Fred Yehi vs. Julian Pace vs. Lucky Kid vs. Emil Sitoci - 5.75/10

Before the match wXw Shotgun Champion Marius Al-Ani came out and cut a promo that dragged on forever in which he acted like a goof until the babyfaces got tired of him and worked together to beat him up and dump him out of the ring.
Speaking of goofs, Lucky Kid was one as well. Speaking of Lucky Kid, Al-Ani eventually popped back up and hit him in the back with his championship belt. This damage to the back would prevent Lucky from hitting his signature stuff when he had the chance, allowing Julian Pace to recover and pin him after a Code Red.


WORLD TAG TEAM LEAGUE BLOCK A MATCH:
RingKampf vs. Jonathan Gresham & Chris Brookes - 8/10

This was a better version of their RevPro match from last month. They did a good job telling all of their various stories, but especially the WALTER/Gresham story. Someone NEEDS to book that as a singles match!


WORLD TAG TEAM LEAGUE BLOCK B MATCH:
Jeff Cobb & Angelico vs. Aussie Open - 7.5/10
NO DISQUALIFICATIONS HAIR VS. HAIR MATCH:
Jurn Simmons vs. David Starr - 8.5/10

Jurn ripped off a bandage Starr had on. This bandage was on Starr's hairy chest and thus took some hair with it, so I figured it was a clever way of doing something to both cause Starr pain and play into the stip. Apparently Starr's wound was fresh enough to still be bleeding, though... so Jurn went backstage found a lemon, and squirted lemon juice into the wound. This definitely got the hatred over, but Starr having a fresh enough wound before the match AND there happening to be a lemon lying around was a little too convenient for my tastes.

That spot was actually the first hint that this wasn't so much an apuestas match with no DQs as it was a deathmatch with the hair vs. hair stipulation merely there to serve as a constant reminder of losing this feud that the loser would have to take with him. Thye had a long, intense war which mixed ultraviolent stuff with recurring motifs of the feud (particularly the low blow and the "Viking Execution" spot). At one point Jurn tried to push babyface announcer Sebastien Hollmichel over the balcony railing but was thwarted by Starr. Whoever came up with the idea to have the announcer drop his notes down over the railing is a genius. The Hollmichel would later give Starr a hand by tossing Jurn's "kendo sword" down to him as thanks for saving him. We got thumbtacks, staples, a balcony dive, a very clever subversion of expectations spot, and some great, dramatic moments. This was everything you want a hate-filled blow-off match to be.

JURN SIMMONS GETS HIS HEAD SHAVED - He tried to run away first, but was cut off by Emil Sitoci and Dirty Dragan, who were two other people who involved in a more minor feud with Jurn. The babyfaces then shaved Jurn's head while Jurn did an excellent job of selling the shame of defeat and the humiliation of his punishment.

Final Thoughts
A GREAT show from wXw, with the undercard mostly exceeding what you would expect for the time the matches were given, and the top of the card delivering to the main event level it needed to in order to make this show a success. The matches in the eponymous tournament all delivered, we set up a challenger for Al-Ani for tomorrow night while also doing something to build to the eventually showdown between Lucky Kid and Al-Ani (and more importantly, Al-Ani's new manager, Lucky's former "brother" Tarkan Aslan, who betrayed him to help Al-Ani win a shot at that very title), and had a long-awaited blow-off and pay-off for the Starr vs. Simmons feud. World Tag Team League 2018 weekend is off to a great start so far!