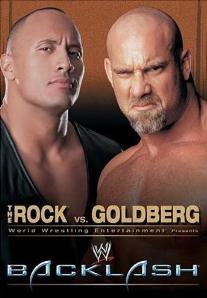 By Big Red Machine
From April 27, 2003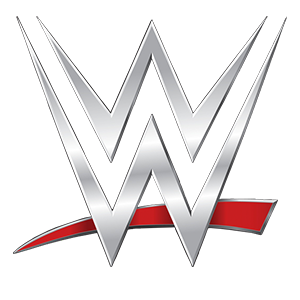 WWE Backlash 2003 (4/27/2003)- Worcester, MA

WWE TAG TEAM TITLE MATCH: Team Angle (Charlie Haas & Shelton Benjamin)(c) vs. Los Guerreros- 6.75/10

RIKISHI vs. SEAN O'HAIRE (w/"Rowdy" Roddy Piper)- 4.5/10

WORLD TAG TEAM TITLE MATCH WITH CHIEF MORELY AS SPEACIAL GUEST REFEREE: Rob Van Dam & Kane(c) vs. The Dudley Boyz- 6.25/10

REY MYSTERIO JR. vs. THE BIG SHOW- 4/10
The aftermath was good

TEDDY LONG PROMO- good

WWE WOMEN'S TITLE MATCH: Trish Stratus(c) vs. Jazz (w/Theodore Long)- 4.75/10
A lot more submission wrestling here than you normally see in a women's match, and some other good spots, too. The moment that will forever make me remember this match, however, came when Trish pinned Jazz after a Stratusfaction, and, to break the pin up, Teddy Long took his shoe off and just beaned Trish in the head with it. Trish and the ref both look at Teddy, and Teddy points at a fan, trying to blame it on the fan, with this look of amazing sincerity on his face... despite the fact that he is standing there with only one shoe on! It was absolutely HILARIOUS!

JOHN CENA PROMO- decent

WWE TITLE MATCH: Brock Lesnar(c) vs. John Cena- 7.25/10
A very good match. I think the biggest mistake they made here was that they shined Brock WAY too much in the beginning. The story they were trying to tell was that Cena had the major advantage because of a major head injury that Cena had inflicted on Brock three days ago on Smackdown. The problem was that Brock dominated the first ten minutes of the match. If they had Cena dominate in the beginning, I think the story would have worked much better.

TRIPLE H, RIC FLAIR, & CHRIS JERICHO vs. SHAWN MICHAELS, KEVIN NASH, & BOOKER T- 7.75/10
Great storytelling

THE ROCK PROMO- very good

THE ROCK vs. GOLDBERG- 7/10

Overall, a disappointing show from WWE, considering some of the match-ups. Not bad, but definitely disappointing.