wXw Shotgun Live Tour: Hamburg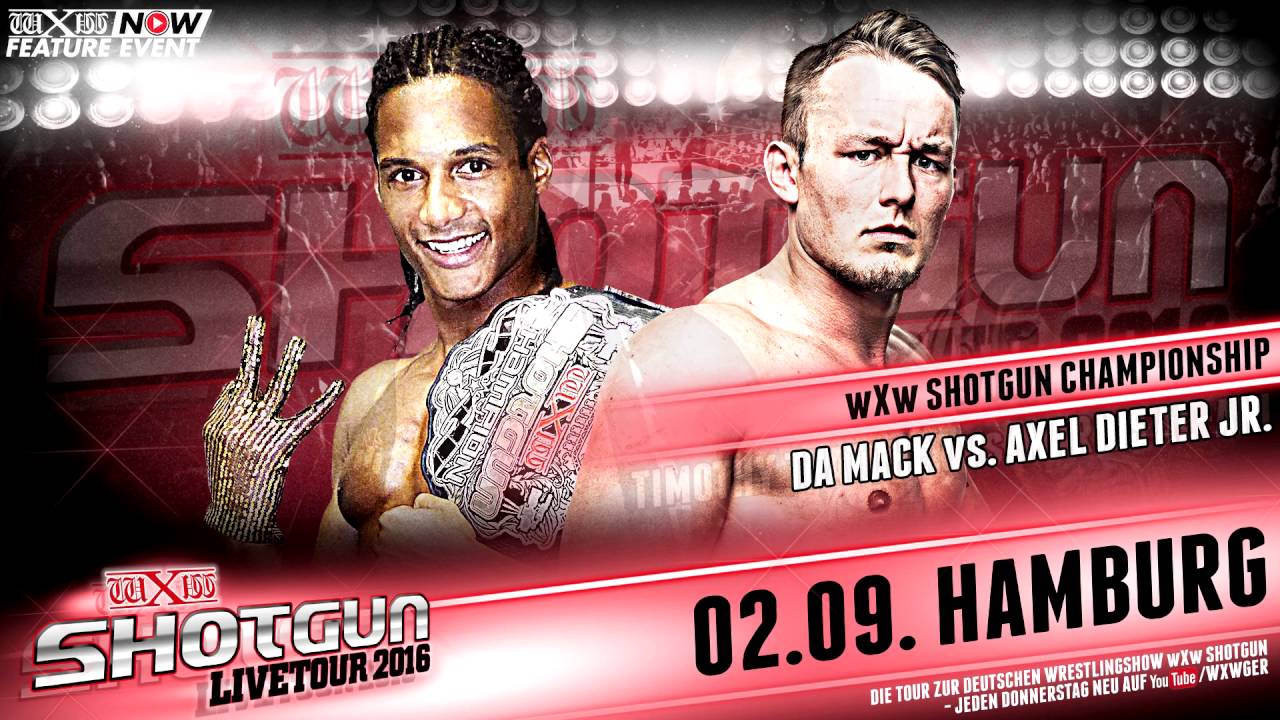 By Big Red Machine
From September 02, 2016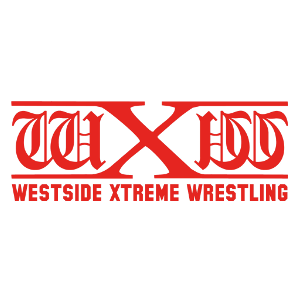 BOBBY GUNNS vs. JOHNNY EVERS - 5.25/10

This was a good little babyface vs. heel match with the fans getting fully behind Evers. Unfortunately for them, Gunns would work over Evers' arm and pick up the victory via armbar.

BOBBY GUNNS PROMO - I don't speak German, but from the bits of English he spoke, my guess is that the things he said in German were very rude as well. John Klinger came out and then then got...


BOBBY GUNNS vs. "BAD BONES" JOHN KLINGER - 7/10

These two had a GREAT match for the time they got, with Gunns being the young punk and Klingler the grizzled veteran who Gunns learned not to waste time taunting lest it lead to his downfall. The fans were really into this one as well. Young Bobby Gunns is coming along quite nicely.

AXEL DIETER JR. IN-RING INTERVIEW - This was all in German. I grasped that he was asked something about his opponent tonight and regular tag Team Partner Da Mack. Everything he said sounded nice and the fans cheered a lot. I was shocked that no one came out and interrupted him.


ABSOLUTE ANDY vs. WALTER - 8/10

These guys had a really great brawl with some excellent false finishes. The story of the match was both of them getting frustrated and eventually using tactics that, while technically illegal, weren't really severe infractions (WALTER attacked Andy when Andy's arms were tied up in the ropes and Andy pulled WALTER off of the ropes instead of breaking a hold). Eventually WALTER wound up tied up in the ropes and Andy decided that turnabout would be fair play but the referee stepped in, not wanting things to get out of hand. This frustrated Andy, who went and grabbed a chair but the referee took the chair away as well, and this distraction allowed WALTER to grab Andy and execute a Saka Otoshi into the front facelock for a submission victory.
After the match WALTER went over to Andy and demanded that he leave the ring. Andy was still groggy so WALTER picked him up and went to throw him out of the ring but Andy reversed it and tossed WALTER out instead. Things are heating up between these two, and likely will do so between their tag team partners later on tonight.

DA MACK INTERVIEW - This was all in German, but I could tell that it was to build up his wXw Shotgun Title defense tonight against usual tag team partner Axel Dieter Jr., from whom he does seem to be slightly drifting apart.


EVOLVE TITLE MATCH:
Timothy Thatcher(c) vs. Marius Al-Ani - 8/10

Another awesome A4 vs. RingKampf match.


MIXED TAG TEAM MATCH:
Alpha Lovers (Kevin Roadster & Melanie Gray) vs. Jurn Simmons & Alpha Female (w/Marius van Beethoven) - 6.75/10

The heels jumped the babyfaces from behind while they were posing on the turnbuckles before the match officially started. This was just your standard tag team stuff but crowd was SUPER-HOT for this whole match.


wXw SHOTGUN TITLE MATCH:
Da Mack(c) vs. Axel Dieter Jr. - 8.5/10

An AWESOME title match, with these two tag partners wrestling completely cleanly.

POST-MATCH SEGMENT - Great! Alex Dieter Jr. was very frustrated by his loss even though it was clean. Da Mack offered him a handshake and the fans all chanted "HOT AND SPICY!" but even with their support for the idea, Axel was still conflicted. Then RingKampf came out on the stage and hit their pose, and Axel snubbed Da Mack's attempt at reconciliation and headed to the back with RingKampf.

Da Mack then cut a promo that was all in German, but he did a great job of conveying a feeling of dejection, even across the language barrier.

Final Thoughts
This was a pretty darn awesome show from wXw with pretty much everything being at the very least above average for the time it got. Throw in some important storyline occurrences and an easy to sit through run-time of 1:54:20 and you've got yourself an excellent show!