NJPW G1 Climax XXX: Day 19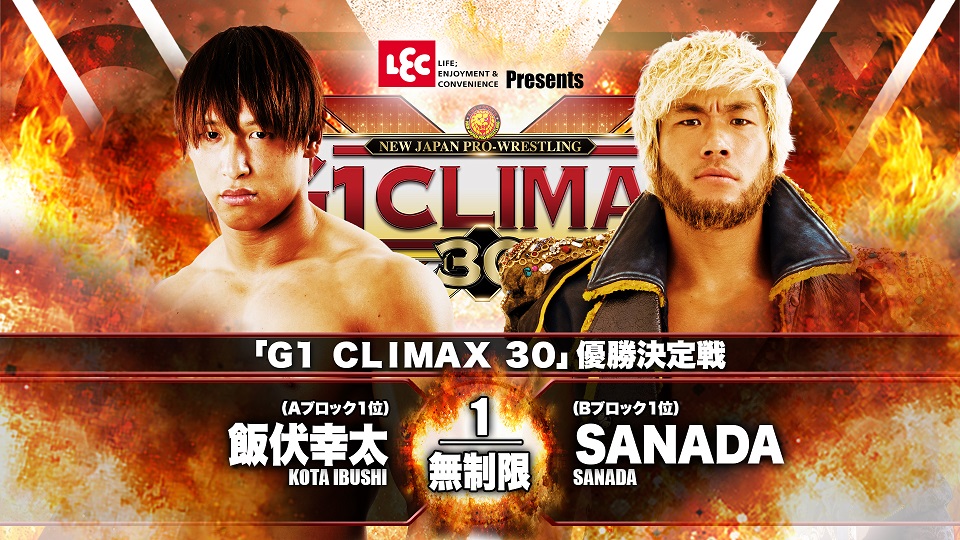 By Big Red Machine
From October 18, 2020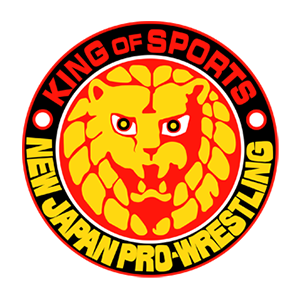 SUZUKI-GUN (Taichi, El Deperado, DOUKI, & Zack Sabre Jr.) vs. CHAOS (Tomohiro Ishii, Hirooki Goto, YOSHI-HASHI, & Toru Yano) - 5/10

The usual chaos (no pun intended). Suzuki-Gun won, then beat the babyfaces up after the match.


SUZUKI-GUN (Minoru Suzuki & Yoshinobu Kanemaru) vs. LOS INGOBERNABLES DE JAPON (Shingo Takagi & Hiromu Takahashi) - 6/10

They started brawling before the bell. Shockingly, it was not Suzuki-Gun who threw the first forearms. Rather it was LIJ, but the Suzuki-Gun members did get right up in their faces, so I can't fault them for it. Also, they're against Suzuki-Gun, who have a rep for jumping the bell, so this is completely justified.

They went to the outside almost immediately and stayed there for a long time without getting counted out. Other than that, this was good. Suzuki and Shingo brawled after the match.


BULLET CLUB (KENTA, Jay White, Taiji Ishimori & Gedo) vs. HIROSHI TANAHASHI, JEFF COBB, JUICE ROBINSON, & MASTER WATO (w/Hiroyoshi Tenzan) - 4.5/10

Tanahashi made Gedo tap out. KENTA brought out a briefcase for a US Title shot that he apparently hit Tanahashi in the head with so hard that the briefcase split open. KENTA tried to taunt Tanahashi about this. Instead of getting angry Tanahashi laughed. Shouldn't Tanahashi be angry and want revenge that KENTA assaulted him with this weapon? He sure as hell shouldn't be jovially posing for photos with KENTA and the briefcase.


AZUCHIKA OKADA & SHO vs. WILL OSPREAY & THE GREAT O-KHAN (w/Bea Priestley) - 6.5/10

Yes, he's the "O-Khan" now. I guess customs confiscated his R at the airport.

Okada jumped the bell on Ospreay because he's pissed that Ospreay betrayed him and cheated to beat him two nights ago. See… that's how you're supposed to do it. You're supposed to be angry when someone wrongs you!

The match was good, but Sho shoving the referee down should have been a DQ. I guess Ospreay will be using a figure-four as a finisher now that he's a heel?


LOS INGOBERNABLES DE JAPON (Tetsuya Naito & BUSHI) vs. BULLET CLUB (Yujiro Takahashi & EVIL) (w/Dick Togo) - 6.5/10

They made an effort to keep Naito and EVIL apart. EVIL made BUSHI tap, and an attack from behind by Dick Togo helped EVIL lay Naito out after the match.


G1 CLIMAX FINALS:
Kota Ibushi vs. Sanada - 8/10

They did some basic stuff for a while until they tried a spot where Sanada did a dropkick as Kota was running the ropes and Kota just ran under it, but Sanada didn't get enough hangtime and kind of came down on Kota's head. The contact itself didn't look that bad, but Kota did roll to the outside immediately afterwards, which worried me a bit. Fortunately, it didn't seem to affect anything. I guess Kota was just temporarily stunned.
Kevin Kelly's comment about Ibushi having more time to recover from his previous match than Sanada got me thinking about how to overcome this unfairness. Seeing as how NJPW seems dead-set on not reducing the size of the G1 to eight per block so we can fit everything on one show, I think the best solution is to bring back the block finals, and have Block B's go first. That way the winner from Block A will have had an extra day off in between, but that will be offset a bit by giving the winner of Block B a little bit more time between matches on the day of the finals itself.

Sanada worked over Ibushi's leg, which was all taped up after those kicks from Taichi two nights ago. Then he gave up on that and started going for the head instead. He eventually got the Skull End, but as soon as Kota started fading, he gave the hold up like a dumbf*ck to go for a moonsault… and, of course, Kota rolled out of the way.

A few minutes later, after finally hitting a moonsault to Kota's back, he rolled him over and instead of pinning him, he went for a second moonsault, and Kota got the knees up. How could anyone root for this idiot? He gives up a perfectly good submission hold to go for a high-risk move that gets countered, and then, when he finally hits the move, instead of going for a pin, he goes to hit it a second time… and it gets countered.
The match was paced well and the finishing sequence was very exciting, but as far as thirty-five-minute G1 finals go, this was kind of underwhelming. Kota won. Jay White showed up during his post-show interview to point out that Kota didn't beat him.

Final Thoughts
This was a mostly inoffensive undercard with a main event that, while it would have been an acceptable main event on most other shows, just doesn't cut the mustard for a G1 finals. A fitting a cap to a disappointing G1.