WWE New Year's Revolution 2005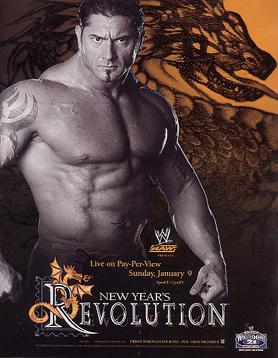 By Big Red Machine
From January 09, 2005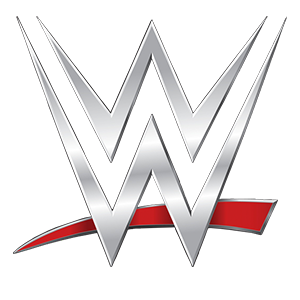 WWE New Year's Revolution 2005 (1/9/2005)- San Juan, Puerto Rico

WORLD TAG TEAM TITLE MATCH: William Regal & Eugene(c) vs. Tyson Tomko & Christian- 4.5/10
I just could not being myself to care about this match. Eugene hurt his knee, leading to a rushed finish with a weak-looking pin, which was unfortunate and hurt the match even more.

EDGE & CHRISTIAN BACKSTAGE- ooh… now I'm intrigued.

WWE WOMEN'S TITLE MATCH: Lita(c) vs. Trish Stratus-2/10
Lita' injury was unfortunate, but they did the best they could with it.

SEGMENTS BUILDING UP EDGE & HBK'S INTERACTION- good

WWE INTERCONTINENTAL TITLE MATCH: Maven(c) vs. Shelton Benjamin- DUD!
They do the same piece of nothing TWICE… then Maven wastes time talking to the fans. Then he pretends that he is going to leave but runs back into the ring right before he gets counted out… and immediately gets rolled up. Then Maven cuts a bad promo demanding a rematch right now… so Shelton hits him with a T-Bone Suplex and pins him in about five seconds!

MOHAMED HASSAN PROMO- good, aside from flubbing the name of the PPV.

MOHAMED HASSAN (w/Daivari) vs. JERRY LAWLER (w/Jim Ross)- 4/10
Not very good. This match was actually getting "boring!" chants until King's comeback started, which just shows why Lawler is one of the all-time greats. Daivari was very entertaining on the outside, too.

BATISTA PROMO & SEGMENT WITH ORTON- good

KANE vs. GENE SNITSKY- 6.5/10

CHICKEN FIGHT IN THE POOL- waste of time.

TRIPLE H & BATISTA BACKSTAGE- AWESOME SEGMENT!

ELIMINATION CHAMBER MATCH FOR THE VACANT WORLD HEAVYWEIGHT TITLE MATCH WITH SHAWN MICHAELS AS THE SPECIAL GUEST REFEREE: Randy Orton vs. Edge vs. Chris Benoit vs. Chris Jericho vs. Batista vs. Triple H (w/Ric Flair)- 9.5/10
AMAZING MATCH! Great action and an absolutely amazing story with Batista and Triple H.


Overall, this show was very good, but that is almost entirely on the strength of the absolutely amazing main event. The rest of the show stunk. Don't buy this DVD. Just get the elimination chamber anthology instead.