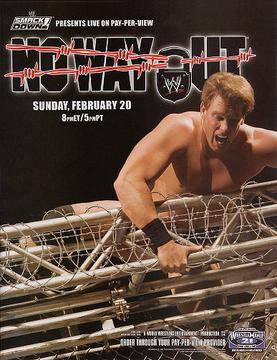 By Big Red Machine
From February 20, 2005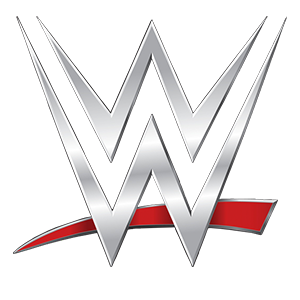 WWE No Way Out 2005 (2/20/2005)- Pittsburgh, PA

WWE TAG TEAM TITLE MATCH: The Basham Brothers(c) vs. Rey Mysterio Jr. & Eddie Guerrero- 6.5/10
Rey plays the babyface in peril until the babyfaces counter the heels' cheating with cheating of their own and win the titles. Good opener with a hot crowd.

TEDDY LONG, CARLITO, AND A RANDOM WOMAN BACKSTAGE-
Carlito randomly shows up with the wife of a member of the WWE Board of Directors and introduces her to Teddy. Then, after she leaves, Carlito tells Teddy Long that she told him that if Teddy doesn't sign Batista to Smackdown tonight, he will be fired.

BOOKER T vs. HEIDENRIECH- 2/10
They do a bit of dull wrestling until Heidenreich hits Booker with a steel chair right in front of the referee, causing a DQ.

CENA & EDDIE BACKSTAGE- nice moment.

GAUNTLET MATCH FOR THE WWE CRUISERWEIGHT TITLE: Funaki(c) vs. Paul London vs. Spike Dudley vs. Shannon Moore vs. Akio vs. Chavo Guerrero Jr.- 4/10
They billed this as an "elimination match" but it was actually a gauntlet match with the other guys standing on the apron, so I wrote it that way. Anyway, the reason that they had these guys on standing on the apron was so Spike and Funaki could screw each other over. All of the eliminations went by way too quickly (the total match time is under ten minutes) and Akio's in particular was very awkward.

SMACKDOWN DIVA ROOKIE OF THE YEAR TALENT COMPETITION- DUD!
Joy Giovani, Rochelle Lowen, & Lauren Jones all waste time with a massage, a corny joke, and a dance respectively, and are insulted by Dawn Marie, before Michelle McCool gives Dawn a bodyslam. This was a complete and total waste of time. There were two other Smackdown Diva Rookie of the Year Competition segments, but they really didn't take up too much time, so I'm not going to complain about those, too.

JBL PROMO- good

UNDERTAKER vs. LUTHER REIGNS- 4.5/10
A match that would have been decent if it had been exciting for more than just the fifteen seconds when Taker reversed Reigns finisher.


#1 CONTENDER'S TOURNAMENT FINALS: John Cena vs. Kurt Angle-8/10
An awesome match that really helped make Cena and that saved this show from being a complete and total disaster.

BARBED WIRE STEEL CAGE MATCH FOR THE WWE TITLE: John Bradshaw Layfield(c) vs. The Big Show- 5/10
In this match you can win by either pinfall, submission, or by escaping over the top only. The door is chained shut. The match itself was okay and the finish was stupid.

THE AFTERMATH- pissed off at his bad luck, Big Show attacks JBL. Then the Cabinet comes out and beats down Big Show until Dave Batista finally decides to show up (you know, now that the show is over) and make the save. JBL tried to crawl away up the ramp but was cut off by Cena, who hit him with the FU on some equipment on the stage.

SUNDAY NIGHT HEAT BONUS MATCH: Charlie Haas & Hardcore Holly vs. Rene Dupree & Kenzo Suzuki (w/Hiroko Suzuki)- 4/10

Overall, a very, very, bad show from the WWE, saved only by Angle vs. Cena. The show was boring, hard to sit though, had very little action, and a lot of pointless filler. There were only six matches and only about one hour and twenty minutes of in-ring action on a three-hour PPV. There was even a point where we went twenty minutes between matches. The main event severely undelivered, and the whole Batista thing went absolutely nowhere (as did the whole thing where Carlito told Teddy that the wife of someone on the WWE Board of Directors told him that Teddy would be fired if he didn't sign Batista tonight). Just a bad show, even with the one awesome match.