WWE Money in the Bank 2011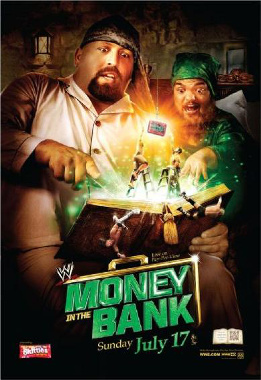 By Big Red Machine
From July 17, 2011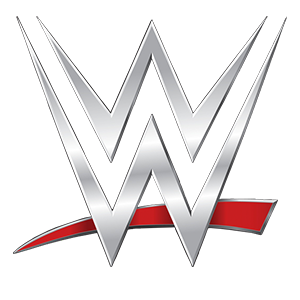 WWE Money In The Bank 2011 (7/17/2011)- Chicago, IL

SMACKDOWN MONEY IN THE BANK LADDER MATCH: Sin Cara vs. Cody Rhodes vs. Sheamus vs. Daniel Bryan vs. Wade Barrett vs. Justin Gabriel vs. Heath Slater vs. Kane- 9/10, with a BRILLIANT finish. The Elbows got an awesome pop!

WWE DIVAS TITLE MATCH: Kelly Kelly(c) (w/Eve Torres) vs. Brie Bella (w/Nikki Bella)- 3.5/10. Not very good. It wasn't exciting, the crowd wasn't into it, and it just seemed poorly worked.

MARK HENRY vs. THE BIG SHOW- 4.75/10. Short, but well worked and enjoyable. I was disappointed at the lack of the classic spot with two huge guys just standing face to face in the ring, exchanging blows. Good aftermath, too.

RAW MONEY IN THE BANK LADDER MATCH: Alberto Del Rio vs. Kofi Kingston vs. Evan Bourne vs. R-Truth vs. Jack Swagger vs. The Miz vs. Alex Riley vs. Rey Mysterio- 8.5/10. I'm not sure if Rey's mask coming off was planned or not.

WORLD HEAVYWEIGHT TITLE MATCH: Randy Orton(c) vs. Christian- 6.5/10. I hated the finish, but I will admit, it was the only time I have ever seen smarks happy that a title match ended in a DQ. This match was going strong until the finish, but I was also very disappointed with the way that the DQ stip was treated. Orton should not have been using closed fists, or whipping Christian into the stairs. I would absolutely love to see this stip in a CHIKARA match. The aftermath was predicable but good.

WWE TITLE MATCH: John Cena(c) vs. CM Punk- 10/10 A PERFECT combination wrestling, storytelling, and atmosphere.
AFTERMATH- GREAT!

Overall, this is my Show of the Year so far, and Cena vs. Punk is not only a PERFECT 10/10, but also my new pick for MOTY.